The War could not decide ...but a simple announcement made it the capital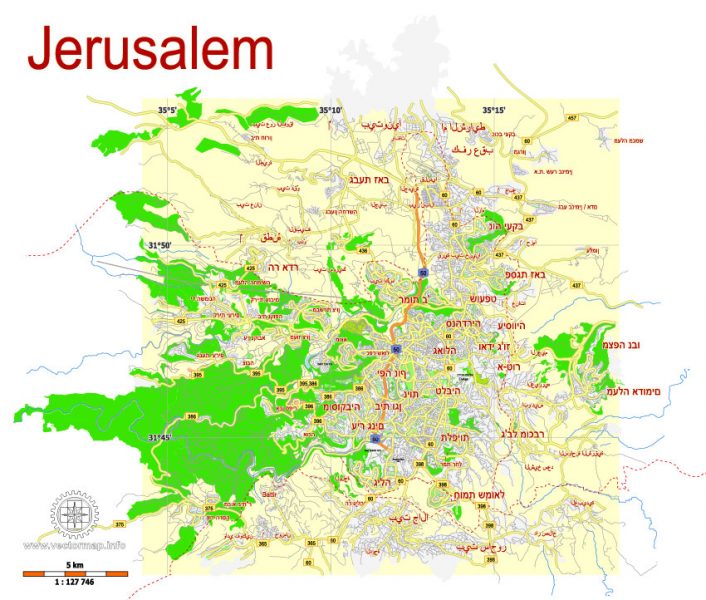 Hyderabad, India
December 7, 2017 11:08am CST
Yes. I am talking about the announcement of Jerusalem as the capital of Israel by Mr. Trump. Jerusalem has been a bone of contention between Israel and Palestine. There has been a continuous war between the two for the past 4 decades. Never any U.S President could take any side and even tried to invite them for finding a solution through negotiations. Moreover, the earlier U.S Government even purchased war with Israel on one occasion just for its own benefits. It is in this context the announcement of Mr. Trump declaring Jeruselum as the Capital of Israel gains significance. While Palestine and other European countries are not appreciating the announcement of Mr. Trump in favor of Israel the Prime Minister of Israel has hailed the announcement stating that Mr. Trump has inscribed himself in the annals of the capital for all times. This is a hit-out or get-out decision of the U.S Government finding a solution once and for all which went in favor of Israel finally. Hi. how do view the decision of the U.S President?
7 responses

• Hong Kong
7 Dec
@shivamani10
What's the binding effect of such an announcement under International Law?


• United States
7 Dec
@topffer
I think Israel can decide what their capital is regardless of the UN

• Djibouti, Djibouti
7 Dec
@JolietJake
Jerusalem was supposed to be a neutral city when Israel was founded, and half of it is occupied since 1967. Nobody except Trump would put an embassy in an occupied city having an international neutral status for an obvious reason when it comes to Jerusalem : it is a religious city for Jews, Christians and Muslims together that should be kept out of politics. The Pope, for the Christians, and the king of Morocco, for the Muslims, have begged Trump to not do it, but he does not listen to anybody else than himself. This decision will probably lead to the destruction of the city.


• Chile
7 Dec
I´m afraid that Mr. Trump thinks that he is playing the board game Metrópoli.

It is a dangerous game if you play it for real.

• Hyderabad, India
7 Dec
This is a power game. Inevitable. He is always advised by his experts on International Studies.

• Chile
8 Dec
@shivamani10
Worse still. The amount of insane people grows.

• Oklahoma City, Oklahoma
9 Dec
Definitely Presidential. He presides.

• Green Bay, Wisconsin
7 Dec
I think it's about time Jerusalem was named the capital.

• Hyderabad, India
7 Dec
We can not say anything about it. What is in his mind seems to be the outcome of the discussions he had with his foreign relations experts. He must be something when he announced it.

• United States
7 Dec
I am fine with his decision. Past presidents promised to do so during their campaigns but never did.

• Hyderabad, India
7 Dec
yes. This is really a challenging task for a person holding the highest office of President. He really needs appreciation for his daring announcement.

• United States
7 Dec
Actually Israel has said for many years Jerusalem is the capital. Nothing Trump said 'makes' it the capital...all Trump did was recognize Israel's claim that the capital is Jerusalem.

• Hyderabad, India
7 Dec
That is enough in International relations to take a side. The announcement which no one did not dare to announce for the last 4 decade has been announced finally.

• Malaysia
7 Dec
It sure feels like an 'all or nothing'. I hope he did not think that he's raising a business, instead he's leading a country, that Mr. President. I am sure lots of people feels uncomfortable by this announcement. Some Islamic country might probably pull out their diplomat from US grounds.

• Hyderabad, India
7 Dec
He would definitely have given a serious thought to all further developments internationally and it is only after taking the advice of his subordinate-experts he might have announced the decision. I am soon expecting independence to Beluchistan also.