Do you suffer from anxiety?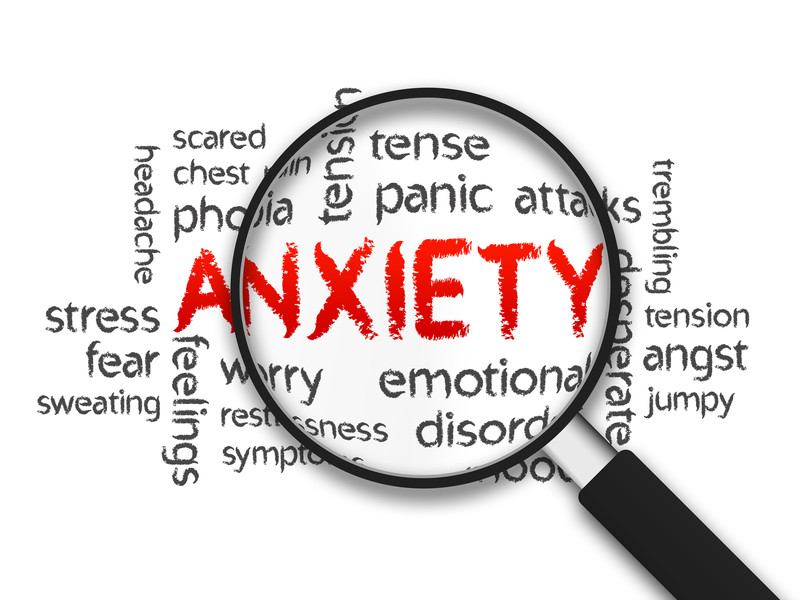 London, England
December 7, 2017 3:01pm CST
Does anyone here suffer from anxiety? I have been suffering from anxiety for a while. My current job is about to end and I am worried about my next place of work. Some how I find it really difficult to get along with large groups of people and I am worried about these kind of situations. My last job lasted eight years and I was in m own office so did not have much of a problem. I somehow always manage to annoy people as my shyness comes across as rudeness or not wanting to speak. Is there any advice on how I can overcome such situations or if you have experienced something similar?
9 responses


• Australia
8 Dec 17
@Angela150
I agree with Jabo. I try to give off the idea that I'm confident and friendly and it works. After people become accustomed to you and you've made friends and fit in a bit, you can begin to relax and be yourself. It's a learning curve and a way to grow within yourself. It's also how I manage my anxiety.

• London, England
9 Dec 17

•
8 Dec 17
My friend suffers from Anxiety Disorder.

• Agate, Colorado
7 Dec 17
I have severe anxiety that has affected me being able to work but when I did i was the same. Working in a group made it worse because I wouldn't talk so i would be able to do my own thing and that worked. Is there any friends that could help you be able to work with them? Maybe working with a friend will help because you'll be fine talking to them and they would talk to other people so you can slowly start talking to other people with them

• London, England
7 Dec 17
Yes I will give this a try in my new job when I find it! Current job is ending in Jan!

• Philippines
8 Dec 17
I think im the same at work. Im so shy to speak for example in a group of co workers talking.the thing is there are specific people at work that seems avoiding you so even if you try to speak to them they wont answer. Theyre the one thats have A problem not me i guess

•
8 Dec 17
It always takes time to change ourselves into another type of personality. I did that as a teen, took me about 5-7 yrs, but gradually, I got out of being awkward (no, I was too bossy to others, these days, I hide it better

).

• London, England
9 Dec 17
Yes I can get bossy too but usually its because I am panicking to get the task done!

• United States
7 Dec 17
I am an introvert. I do have a bit of social anxiety. Just because we are shy does not mean we have to act shy. We can still be pleasant and sincerely greet people with a smile each day. As long as you act culured and dignified and wear a sincere smile when engaging with others, you will be respected and not considered rude.

It is estimated that nearly 17 million American adults at some point will meet criteria for social anxiety disorder or social phobia. The number of adults who struggle with shyness greatly exceeds that number. Fortunately, there are some effective strategi

• London, England
7 Dec 17
Yes but when I smile, I panic and then I either smile too much which tends to scare people! Its really difficult to get that balance!

• United States
7 Dec 17


• Canada
15 Dec 17
Smile more! A smile makes someone seem more friendly and warm.