Who needs Viagra when you have Gal Gadot!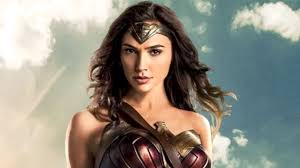 Northampton, England
December 8, 2017 3:35pm CST
My spam inbox spam is currently full up. Bitcoin is the most popular this month followed by the perfunctory offers to improve erection problems, win an Amazon voucher for $500 and my last chance to get a loan with a made up company. I'm not old enough for Viagra and its all good there. I just look at a picture of the new Wonder Woman, Gal Gadot, and boinnng! Now I won't be buying any bitcoins, either, even though their value doubled this year. It's interesting to learn that it's the chosen method of payment to criminals by businesses or individuals who suffer online fraud, like when your browser gets locked down because you have been looking at porn or pressed an email virus. Legal Bitcoin cash machines are popping up in big cities now where you can buy these Bitcoin codes to pay the bad guys, amongst other nefarious bills. If your browser does get locked down and you are asked to pay money to unblock it, remember that you can crash out of any program to a black screen on your computer or laptop by holding the off switch down for 6 seconds or more. Just reboot and your virus protection will sort it out. If your girlfriend is coming up the stairs and you need to clear that screen quick guys then that's the way! If you're a business then it's trickier as you are on networks. Your data will not be stolen so don't ring that number! If you do and pay money you go onto a 'mug list' and will receive tons more of vulnerability attacks and, maybe, fraudulent letters and home phone numbers. Again, it's not going to steal your data. The thing with junk mail is if you do press an email that looks real it often triggers 100 more coming your way. It's not easy to spot clever frauds these days, especially for silver surfers. ALL I know is the Hotmail junk mail blocking service is useless.
4 responses

•
24 Jan
You are right it is not easy to spot fraud e-mails unless you know who they are trying to imitate then you know it is wrong.



• Philippines
9 Dec
I Never open my junk mail at all and I like how hotmail filters my email.