What are you wearing?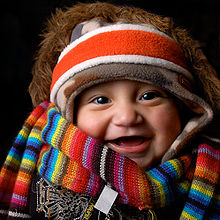 India
December 8, 2017 5:35pm CST
It is a bit chilly here and so I have just pulled out my sweater. I have experienced cold weather while I was holidaying in Canada and for those two days there I had loads of warm clothing on me - thermal wear, mittens, long coat, and a balaclava. My niece who lives in the US wore normal clothes. She had accompanied me on this trip.and the cold weather did not affect her one bit.
9 responses

• Philippines
9 Dec
It's hot and sunny here and I'm waring cotton short shorts and cotton shirts.

• India
9 Dec
Do you mean you are wearing hot pants?




• Philippines
9 Dec

• India
9 Dec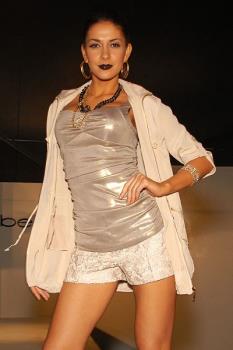 • India
9 Dec
You have gone all the way to Florida just to be in these clothes (lol) - something like bermudas?

• United States
10 Dec
@allknowing
A bit shorter. I need them for my morning and afternoon walks and bike rides. layout should have seen me tonight. I was all gussied up! Lol!

• India
10 Dec
@DianneN
Wish Indian women realised how clothes make a difference while being active in different spheres You will see them in sarees doing gardening and other activities where sarees come in the way of efficiency.



• India
9 Dec
I marvel how those who have to face severe winter cope it all.

•
9 Dec
@allknowing
l found it tiring to get into and take off so many items of clothing.

• India
9 Dec
@Kandae11
That I can understand but when you have no alternative it is better that you accept it with a smile



• United Kingdom
9 Dec
It is snowing here now so I've got the heat on and a few extra clothes


• India
9 Dec
These layers must be quite annoying at times

• United Kingdom
10 Dec
@allknowing
better than being cold. the snow is getting quite thick now.

• India
10 Dec
@Mike197602
What can't be cured has to be endured!


• Bunbury, Australia
9 Dec
I'm wearing shorts and a sleeveless shirt as it is quite warm here.

• India
9 Dec
Here in India not many seniors would be seen in shorts - in fact none at all I think. I am always in pants and a t shirt.

• Bunbury, Australia
9 Dec
@allknowing
I only wear them at home. It gets so hot. I suppose I could wear a skirt but I don't own many.

• India
9 Dec
@JudyEv
I think shorts are better than skirts specially if one is busy around the house.

• India
9 Dec
@Bluedoll
My friends from Canada tell me Canada always has severe winter.

• Chile
8 Dec
We are rushing into summer. So I have a T shirt, shorts and flip-flops.

• India
9 Dec
I always thought you would have the same weather as the US

• Chile
9 Dec
@allknowing
No. They live in the northern hemisphere and I live in the southern hemisphere. I have the same season as in Australia.

• United States
9 Dec
How cold was it there? Here I am bundled up as its been between 10-20 degrees F all week. Us northerners though are not usually super accustomed to heat. Have been to Mexico a few times where its in the 90s and we are just sweating bullets.

• India
9 Dec
Just the right weather for a sweater (lol) Those who are accustomed to cold weather cannot put up with sweltering heat..

• Philippines
8 Dec
It's not cold here in our place so I just wear ordinary clothes. Maybe in February it will get cold here

• India
9 Dec
Your weather must be something like what we have here.