What's Your Most Memorable Christmas?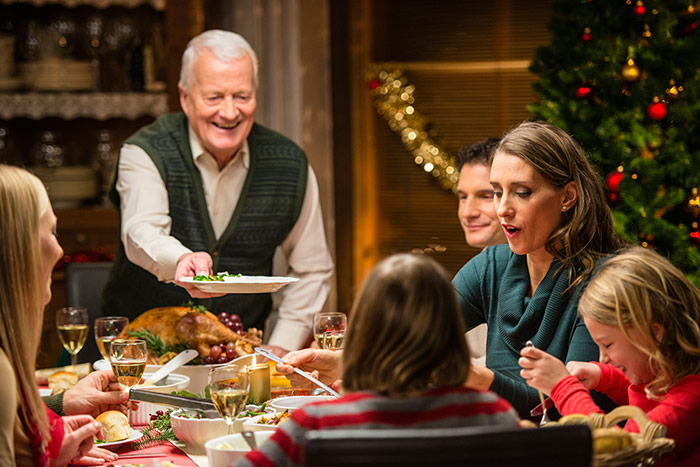 Hong Kong
December 9, 2017 1:25pm CST
There are so many good memories that I associates with Christmas through the years...memories that gives me an inner joy and happiness that no money in the world could ever buy... These memories are precious and I cheerish it deep within my heart... One of those childhood memories I have is when the family prayed together and sit down and dined together on the table during Christmas Eve or the traditional Christmas dinner: my dad (who already passes away 14 years ago), my mom and my younger sister (who passes away 13 years ago) back then...how I wish I could be back on that place and time... Whats you most memorable Christmas? Picture credit: baptistandreflector.org
5 responses

• Genova, Italy
9 Dec
Gifts under the tree, the most beautiful memory of Christmas for me! After, Lunch with relatives, and with now deceased grandparents. The festoons and lights in the streets.

• Hong Kong
10 Dec
@alberello75
That's so great to know my friend.


• Genova, Italy
10 Dec
@mandala100
Thank you


• Hong Kong
11 Dec
@alberello75
Your welcome my friend.



• Banks, Oregon
9 Dec
Every Christmas my friend. I couldn't choose just one.

• Hong Kong
10 Dec
@TRBRcoks420
Wow! That's really so awesome my friend.



• United States
9 Dec
Our son, now an adult, is our only child and he is also the only grandchild of my parents. The Christmas before he was about to be born was the best Christmas ever.

• Hong Kong
10 Dec
@Corbin5
That's perfectly awsome my friend.



• Switzerland
10 Dec
The last Christmas with my father, the rest of my family and some aunties and uncles. We were 18 around the table, for the dinner of Christmas Eve, the gifts under the tree. We all went to the midnight Mass and back home we opened one gift, the others were opened the day of Christmas.

• Hong Kong
10 Dec
@LadyDuck
Thank you my friend for sharing your personal experience with us.


• United States
10 Dec
I have many good Christmas memories, but one of the strangest was the Christmas Eve our grown daughter brought home a baby. She had gone to visit a friend and discovered a disabled grandfather was taking care of his baby granddaughter and her parents were stranded in another state. Our daughter gathered some bottles of milk and Pampers and brought that baby home with her! The parents soon got home, but it was a sweet night with that little baby.

• Hong Kong
10 Dec
@1creekgirl
That's the true Spirit of Christmas: sharing and giving love my friend.