Short Story: Birko: His last sword fight was not his last fight after all. It was his fight with himself.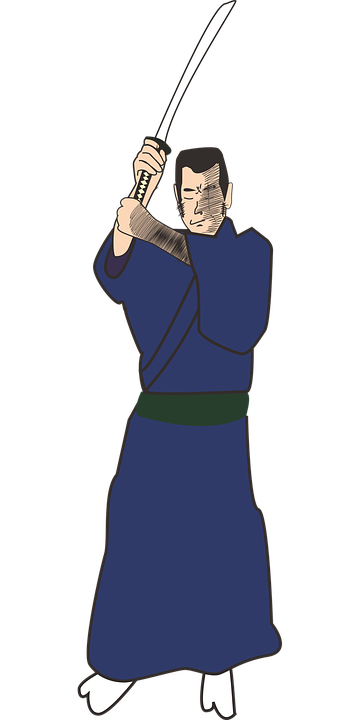 Australia
December 10, 2017 10:14pm CST
Birko was a renowned samurai warrior who had a son with no interest in learning this craft at all. The son wanted to become a monk. He left his father's house early on in his life, and he travelled around his area until he found a suitable Zen monastery that would take him in. After he had studied there for ten years, he heard that his father was dying, and that he had been bested in a sword fight, even as he had now gotten more older and feeble. Basko, the son, got permission to visit the sickbed of his dying father, and when he got there, he looked deeply into his eyes to see if the fight had gone out of the old man's eyes as yet. But no, the proud old warrior was still there refusing to admit that he had lost his last fight. Basko grabbed the hand of his father, and he said to him then, "This hand could not win what your heart wanted it to win, but the hand in this hand can lead you on past your heart into real love." "Look at your son, and refuse to look past him anymore." "The fight is not about the fight itself, but about the love in the heart that has a reason to fight. Do not fight then for glory, but only to defend your loved ones." Basko smiled as he saw his father's eyes glisten, and smooth over, then he died, with a smile on his face. He had won his last fight, after all. (Our first and our last fight is always with our self) Can and will you ever win your fight against yourself? You need to lose it to win it, and win it to not lose it!
2 responses

• Canada
17 Dec
Interesting story! Yes, we need to fight against ourselves and defeat our inclinations since we don't always go where we should go and be what we should be.

• Australia
18 Dec
Thanks Felix. Yes, and sometimes we cannot win this fight on our own. This is where we can get Jesus Christ to help us be who he wants us to be for God, so that we can be who we should be, and be who God has created us to be too.

• Canada
18 Dec
@innertalks
Your words remind me of these sayings of our Lord. Matthew 11:28-30 (Easy-to-Read Version) 28 "Come to me all of you who are tired from the heavy burden you have been forced to carry. I will give you rest. 29 Accept my teaching. Learn from me. I am gentle and humble in spirit. And you will be able to get some rest. 30 Yes, the teaching that I ask you to accept is easy. The load I give you to carry is light."

• Australia
19 Dec
@1hopefulman
Thanks Felix, those comments are very encouraging for all of us to read and believe on them.