Believe in yourself !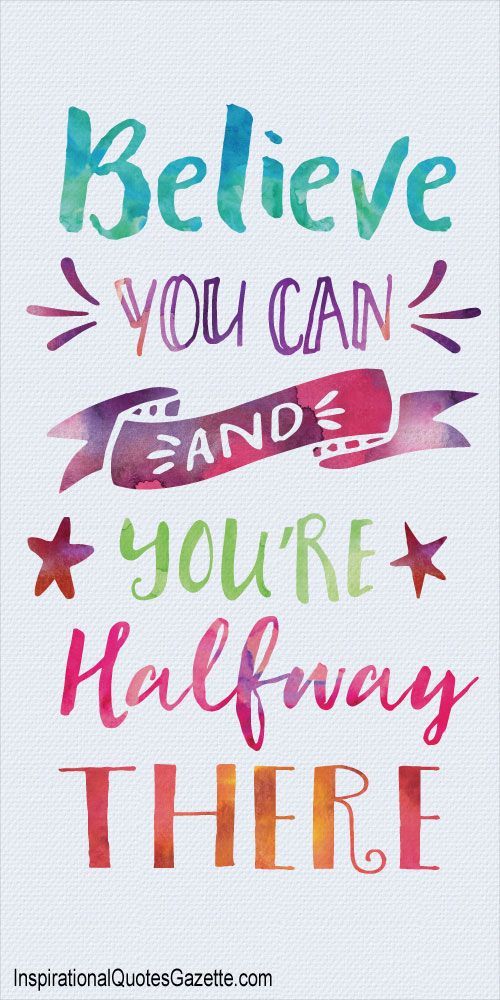 San Antonio, Texas
December 11, 2017 11:52am CST
Today is the first day I start to change for the better for myself ! Eating healthier and getting more exercise in , I know it will be a tough journey but this is for the rest of my life ! Just starting makes you halfway there ! Don't give up ! And most of all , you are your own motivator ! I like to put up sticky notes on my mirror to remind me and encourage myself to keep going , it'll be worth it in the end ! How do you push yourself ? Do you have a personal trainer ?
8 responses

• United States
11 Dec
Glad you are motivated to make some positive changes in your life. I do not have a personal trainer, but I do walk a lot.

•
14 Dec
Walking is a nice habbit
@Desiree
Palomo

• India
11 Dec
I don't have any personal trainer. I make up my mind a lot of times to do exercise regularly but fails ... I start it again never stops

• San Antonio, Texas
13 Dec
Maybe you should try reminders , like in a journal or even on your phone

•
11 Dec
No, I don't have one. You're right. We are our own motivators.


• San Antonio, Texas
13 Dec
Have you done Zumba ? Or just what you like to dance

• San Antonio, Texas
15 Dec


•
14 Dec
Believe in yourself is very important determination is important key for success in any matter of life

• Canada
13 Dec
Yes, we need to be determined to achieve worthwhile goals.

My trainer is God and I work with him. Without his help I would be in a mess.

• Gainesville, Florida
14 Dec
I think one of the keys is to success is to break bigs goals down into smaller manageable goals. I can easily get discouraged if I say I want to lose 20 pounds this year, because that is a very tough goal to achieve. But, if I say I want to lose 2 pounds per month, that is more encouraging. And if I break that down further, and say I want to lose 1 pound ever two weeks, or a half a pound per week, all of a sudden that goal becomes very attainable. I do that with financial savings as well. For example, if I want to save $1000 this year, I just focus on the fact that I need to only save $3 per day, that's totally doable!

• United States
21 Dec
I love positive sticky notes. I hope this works well for you.