Why Do You Think People Should Change Their Name?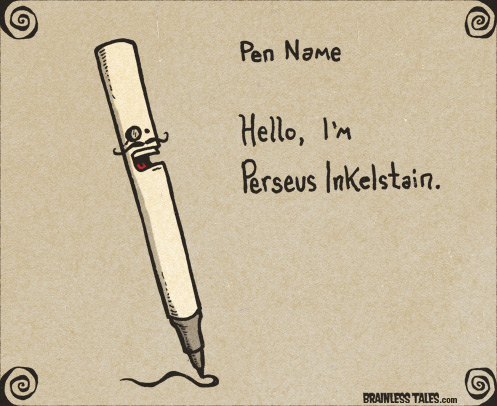 Oklahoma City, Oklahoma
5 responses


• Staten Island, New York
13 Dec 17
But when we marry the name changes usually... I wish I had kept my maiden name when I got married but my hubby told me I can either take his last name or hyphenate it. I didn't want to hyphenate it so took his name.

• Oklahoma City, Oklahoma
13 Dec 17
When I think of 'naming things,' I think of 'when God brought the animals to Adam. and Adam named them whatever he felt like calling them.' That makes me think the reason for changing the name ... I think of Rachel Green in F*R*I*E*N*D*S, when she said something like 'You spend all your life with everybody telling you "You're a shoe! You're a shoe!" And I decided I don't want to be a shoe anymore!' (But she
didn't
change her name ... hmmm) But maybe in real life--if you don't want to 'be a shoe' anymore--you have people start calling you 'whatever it is you want to be' and that motivates you to change


•
9 Jan 18
Icydoll, it is sad but they felt they would not get parts in movies if they did not change their names.



• Oklahoma City, Oklahoma
13 Dec 17
Jesus' full name meant something like "God will rescue you." Maybe with that constant reminder, Jesus was more-ready for the luck He needed.

• United States
16 Jan 18
I write under a pen name which also happens to be my real initials and maiden name. I do intend to go back to my maiden name soon. I kept my married name after my divorce so it would be the same as my children. Now they are adults so I'm changing it. I happen to like my given name so I'll be keeping that.

•
9 Jan 18
I can answer for Hollywood why there are stars that changed their names. The names they had could not be pronounced and probably not good for the stage. They were Jewish names so made then less Jewish.

• Malaysia
14 Dec 17
Stage name is mostly something easy to remember and attention-grabbing. Pen name is to hide your identity. Your given name is the prayer your parent gave you, their very first gift to their beloved offsprings.

• Oklahoma City, Oklahoma
14 Dec 17
So why make the other names any-different than the given name?

• Malaysia
19 Dec 17
@mythociate
Everyone have their reasons, be it for good or for bad. For me, I create a pen name for my persona to differentiate myself (the one breathing IRL) with my persona (the one musing around the net). I know of a family member who added his favorite football team name on his facebook username to emphasize his interest. I am sure you also have a reason for using a pen name yourself.

• Oklahoma City, Oklahoma
10 Jan 18
@shaqziad1610
or maybe 'to protect the people you love'---one of the reasons Clark Kent made "Superman" a separate identity.