The Girls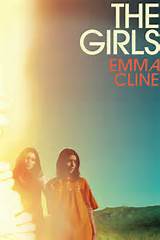 United Kingdom
December 14, 2017 4:06am CST
The Girls was written by Emma Cline in 2016. It tells the story of a young girl who gets involved in a very strange cult in America in 1969. This is not a true story but it probably identifies with some of the things that were happening at that time. A 15 year old girl is fascinated by a group of older girls who are hanging around in a local park. She notices that their hair is uncombed and they are all wearing handmade jewellery which sparkles in the sunshine. One of the older girls looks her way , their eyes meet, and she is smitten with her. The older girls belong to a cult that has taken over a local ranch a few miles away. The 15 year old spends her summer holidays hanging around with the girls at the ranch. The cult is run by a strange man who has delusions of fame. This story may not be to everyone`s taste because it is rather disturbing in places and does not have a happy fairytale ending. I did enjoy reading it because I like stories that are a bit different, and this one certainly was.
7 responses

• Malaysia
14 Dec
Reminds me of Hidden Wives by Claire Avery. Not exactly the same story but it's about a cult led by a strange guy too. Glad you enjoyed the story.

• Malaysia
15 Dec
@millie02
It was my first time reading a book of that genre so yeah I think it was good.

• United Kingdom
15 Dec


• Boise, Idaho
14 Dec
I like those type of books also. Cults are scary.


•
11 Jul
@millie02
It certainly does sound like the cults that were around. I really wish they would have been banned.



• Los Angeles, California
14 Dec
Sounds like an interesting story and not typical.