What's Yours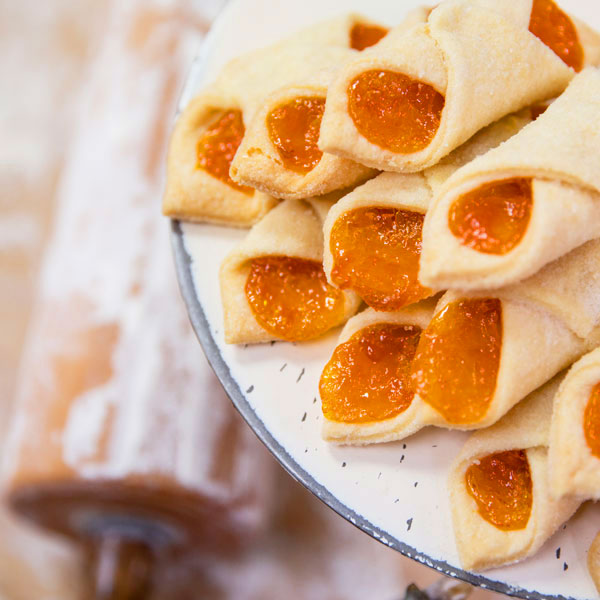 United States
December 15, 2017 8:40am CST
Yesterday I began a series of posts about what's your favorite things of the Christmas season. Today's thought is what's your favorite holiday treats. Growing up my Nana would bake all year long but there were special goodies reserved only for Christmas time. Mike's Mom has always made homemade goodies for the family and friends. So my top three favorite goodies this time of year are made from their kitchens with love. 1. Nana's homemade apple strudel. Having German as a big part of our DNA we grew up eating a lot of delicious authentic German meals and no one comes close to her strudel. I have her recipe and have tried making it and sadly it has always not been so good. 2. Mom (in law) homemade kolachi's. Until I met and married Mike I had never heard of these little treats. She has made them all of Mike's life. I believe the recipe was a hand down from her Mom. They're little pieces of dough with some type of filling in them, you can go sweet or savory in them. She only uses some type of sweet filling. This year will be pineapple and raspberry. 3. Both of their homemade candy. Nana was who turned me into a dark chocolate addict as a child always used dark chocolate for her coverings . Mike's Mom has used both milk and dark chocolate for her coverings on her goodies. Both made/make fudge which I would eat but not a lot of. Much too sweet for me. So tell me what are your favorite holiday treats? picture from google of kolachi's like what Mom makes.
4 responses

• United States
15 Dec
My mother-in-law makes delicious fudge each year and sends it to us. I make divinity candy which I love.

•
15 Dec
No favorites, I like everything my mom prepares during holidays. I'm craving for potato salad this Christmas. Might request her to make one or my sister since we'll all be home for the holidays except for my sibling in NZ.

• Anniston, Alabama
15 Dec