No Men Allowed!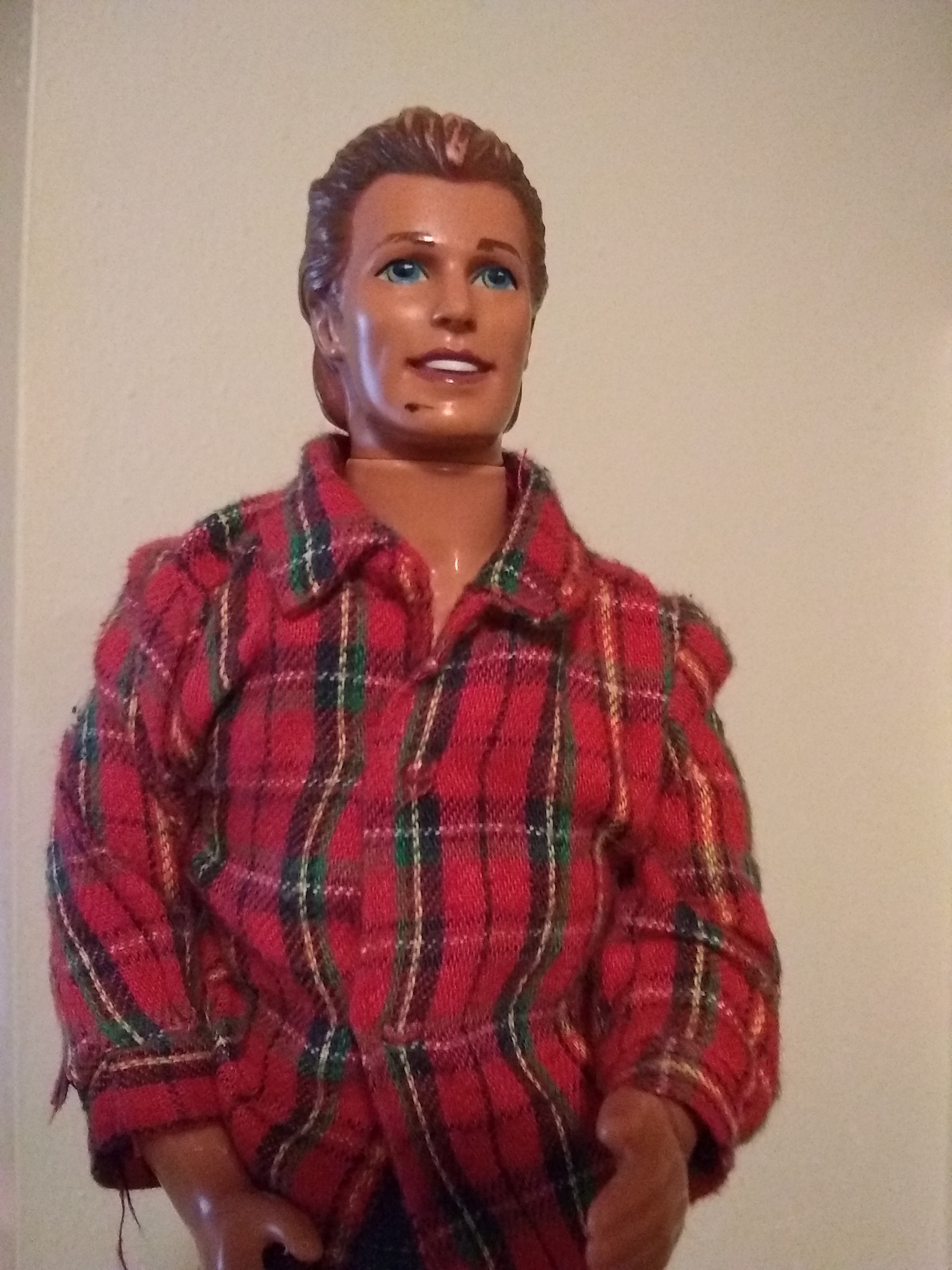 United States
December 15, 2017 7:59pm CST
The other day I decided to explore the toy aisles in Walmart with some of the kids. Now, my kids don't have Barbies but when I was growing up, I had a bunch of them. I had about 15-20 different Barbies and roughly 5 different Kens. I would often play "Matchmaker" or my own version of "The Dating Game". If I could convince my brothers to play with me, they'd take a Ken and we'd pretend our dolls were running away from "bad guys". Somewhere along the line we'd usually get captured and Barbie and Ken would have to scrub the King's "golden toilets". Ah, potty humor. Those were the days! Anyway, I grew up, got married, and passed the Barbies and Kens to my nieces but I kept my two favorites (one of which is the Ken doll in my picture--I thought the mark on his chin made him soooooo rugged looking!). So I'm at the store the other day and I'm checking out all the new Barbies. They have a Chef Barbie, a Mountain Climbing Barbie, Doctor Barbie, Mermaid Barbie, Scuba Diving Barbie... But no Ken. I searched and searched but there wasn't a single male doll in the bunch! Which leads me to believe that Barbie has reverted to that of an Amazonian Culture... Seriously, though. What if a kid wants to marry off Barbie? S/he'd have to special order a Ken. Sort-of a reverse of the old mail order brides, eh? To make matters worse, I got an ad in the paper advertising "100's of Barbies online and in-store" at our local Walmart. The picture showed at least 5 different male dolls. But...besides the dude with a man-bun, they all looked like teen boys! Where are the MANLY Ken dolls? I knew I should've kept my bearded Ken!!
9 responses


• United States
16 Dec 17
kay had just about everyone they made. The bratz and many others. I freecycled bins in great condition when we moved. I wish I kept them all.

• United States
16 Dec 17
That reminds me of the lady who would take old Bratz dolls, erase their faces, and paint more realistic faces in their place. Her dolls were so awesome! There are so many things I've regretted tossing or giving away, over the years.

Edit to add: They're called Tree Change Dolls.

What do you get when you take off a Bratz doll's makeup? Meet the people who are changing the face of girls' toys. Facebook: https://www.facebook.com/SBS2Aus...

• Philippines
16 Dec 17
For a moment I thought this was about pedophiles lurking along the aisle of the toy doll section. As for the rugged mountain lumberjack type of dolls, have you notice the teenage idols in movies and music that are the object of adoration? They are more androgynous and feminize in character. Perhaps the doll company will come up with a more politically correct "effeminate" Ken.


• East Tawas, Michigan
16 Dec 17
I had two Barbie dolls, but only one Ken doll. My dog hauled Ken under my bed one day, chewed up his cork sandals and there were marks on his head, where the velcro hair was gone. I was so mad, took a dark brown crayon and tried to fill in those bald spots:) Barbie had lots of clothes, while Ken only had a pair of bathing trunks. I loved those days!


• United States
16 Dec 17
I had one of those old, pink Barbie "suitcases". I used to spend my allowance on Barbie--and Ken!--clothes. Both genders had to have options and that suitcase was jam-packed!.

The worst was when a younger sibling would accidentally pop off a Barbie head. They just never went back on the same again.

• East Tawas, Michigan
16 Dec 17
@Genipher
My Ken doll looked like he'd been through a war! My dog 'Puffer' must have been jealous, of Ken's gorgeously, suntanned physique! LOL

• Waikoloa, Hawaii
16 Dec 17
the doll is good for guys



• United States
30 Oct
You know I never really looked at the socialization practices being so firmly steadfast by manufacturers of toys as I see your point now many years later NOT having a ken doll left in my 'collection', if I even owned one is befuddling my memory too.