FINALLY Decency Is Winning Again!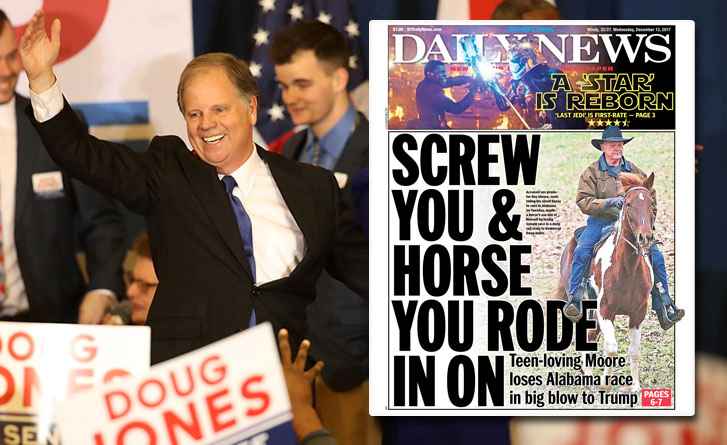 United States
December 16, 2017 12:07am CST
I had started to feel a bit encouraged back in November when the Democrats kicked major butt in Virginia and several other states but then I was starting to worry again when it looked like credibly accused child molester and stalker of teen girls Roy Moore would become the new U.S. Senator from Alabama. When the returns started to come in on Tuesday night it looked good for Democrat Doug Jones for awhile, but then Moore took the lead. At one point I think he was leading by nearly 10%. Then the MIRACLE happened. Jones closed in and continued to close until he was declared the winner. He got over 20,000 more votes than the twice removed judge but Moore still hasn't conceded. I guess we can add "sore loser" to our many other not so nice descriptions of Roy Moore. Chalk up another loss for Donald Trump and Steve Bannon and a HUGE win for "right" as opposed to the wacky right.
3 responses

• Northampton, England
27 Dec
Mid terms will be a massacre


• Philippines
16 Dec
Even his horse "Sassy" appear edgy and not incline to take him to the polling station.

I still haven't seen any news of Moore conceding the election although I've seen videos from the alt-right about cheating in the elections and bringing out-of State people to vote for Doug Jones.