My Childhood Dream is to be an 'Organ Designer.'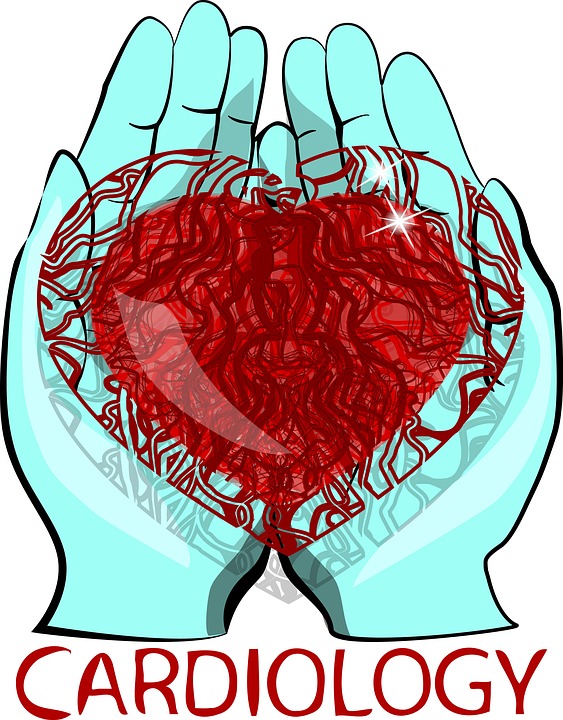 Philippines
December 16, 2017 9:59pm CST
When I was a child, most adults will ask about my dream to be. It was monotonously said to be a doctor by me. The dream was put on hold as I have to finish my primary to secondary school. The same question was asked and I still wanted to be a doctor. For me to achieve my personal goal, I took Bachelor of Science in Physical Therapy as preparatory for medicine. It was a smooth boat sailing when I had reached the end of the course. The course of action had changed when I graduated in my college with a diploma. I took the time to work in the hospital and tried to convince myself what would be the next thing to do. Time flies so fast and things had changed. I didn't continue to take medicine and enjoyed working in the hospital as a Staff Physiotherapist. Now, I am not practicing my profession because I need a time off. I got tired seeing sick people and it drains me whenever they are in pain. You might think why I wanted to be an 'organ designer.' It is simply because most people in my family tree died secondary to a heart ailment. The term 'organ designer' that I am referring it is to be a 'cardiologist.' I was aiming to change the medical history in my bloodline. But, it cannot happen because the illness can be passed on from one generation to another. The best thing to handle is prevention and modify the lifestyle. "Did you fulfill your childhood dream?" "Are you still practicing your profession?" Image Credit: pixabay.com
7 responses

• Philippines
17 Dec
nursing has always been my ambition and i am living it now. handling a patient in IMCU made me miss doing bedside care. although somebody told me that i should continue studying for medicine, i declined mainly because i believe i am bound to be a nurse, and i don't get tired caring for the sick.

• Philippines
17 Dec
It is nice to hear that, my friend. That's the reason why I spread my swings helping the sick people through transferring my professional skills in Tajikistan. Once, I had trained them. They will continue my advocacy. Now, I am still hoping to do it. Perhaps I will go still working with the community and it can be catering the people with disabilities (PWDs). I bow my head to you, Kabsat. I can't bear being in ICU or IMCU.

• Philippines
18 Dec
@Shavkat
why? at least working in the IMCU gives you personal care to the ill patients and besides, there are only 8 beds in the area. we have a rehabilitation ward a few steps from the IMCU and several physical therapists do their responsibilities to assist the patients get back into their normal self again

• Philippines
18 Dec
@ridingbet
I can handle such tasks in IMCU, Kabsat. But I am not so comfortable treating convalescent stage patients. I would still prefer patients in the wards.


• Pittsburgh, Pennsylvania
26 Dec
I always wanted to teach college-level literature and get a doctorate in literature!

• Pittsburgh, Pennsylvania
26 Dec
@Shavkat
I never got even my two-year degree, so i never taught but might go back some day to get that degree


• Green Bay, Wisconsin
17 Dec
In one small way, I did. I wanted to be a nurse, and I worked as one for a short time. I took the first step to get licensed as a Certified Nurse's Aid. I wanted to go further, but never did. That branch of my career was cut off early, and I found myself going in another direction.

• Philippines
17 Dec
I had tried to gain experience with my profession and I did for a couple of years. Then, I tried to explore the possibilities and eventually, I found out my destiny in helping the community. As of this point time, it is quite a setback and needs to deal with urgent matters.

• Green Bay, Wisconsin
17 Dec
@Shavkat
I'm sorry you have a setback, and hope you get the urgent matters taken care of quickly.


• Thomasville, Georgia
26 Mar
I think you must be an empath as your patients drain your energy. You give a lot of yourself. When I saw your title I had a beautiful mental image of someone redesigning hearts without flaws. When I was kid I just wanted to help people and remind them how beautiful they are.

• Philippines
26 Mar
You said it right, my friend. Most medical professionals are trained to show empathy to their patients. At some point, I was totally drained because sometimes sympathy takes in after dealing with them. For sure, I did my best to let help them and encourage the positivity in life.


• Thomasville, Georgia
26 Mar
@Shavkat
Yes they are trained to show empathy but not everyone actually 'has' empathy. You obviously do. :-)

• Philippines
27 Mar
@Namelesss
You said it right, my friend.




• Kathmandu, Nepal
17 Dec
First of all, best of luck to your new pursuit. We should go to the field where we enjoy working. I always wanted to be an engineer but now I am a freelance product designer. I am happy with this now.

• Garden Grove, California
17 Dec
I lived my drea m pf worko ing as a n urses aide for nmany yearsofmy life and wasathome in ahos pitalsetting alwas butlatter after children I wor ked for 12 years at another dream job a library pae. I love he job and the staff.