St Basil's Cathedral - such stunning beauty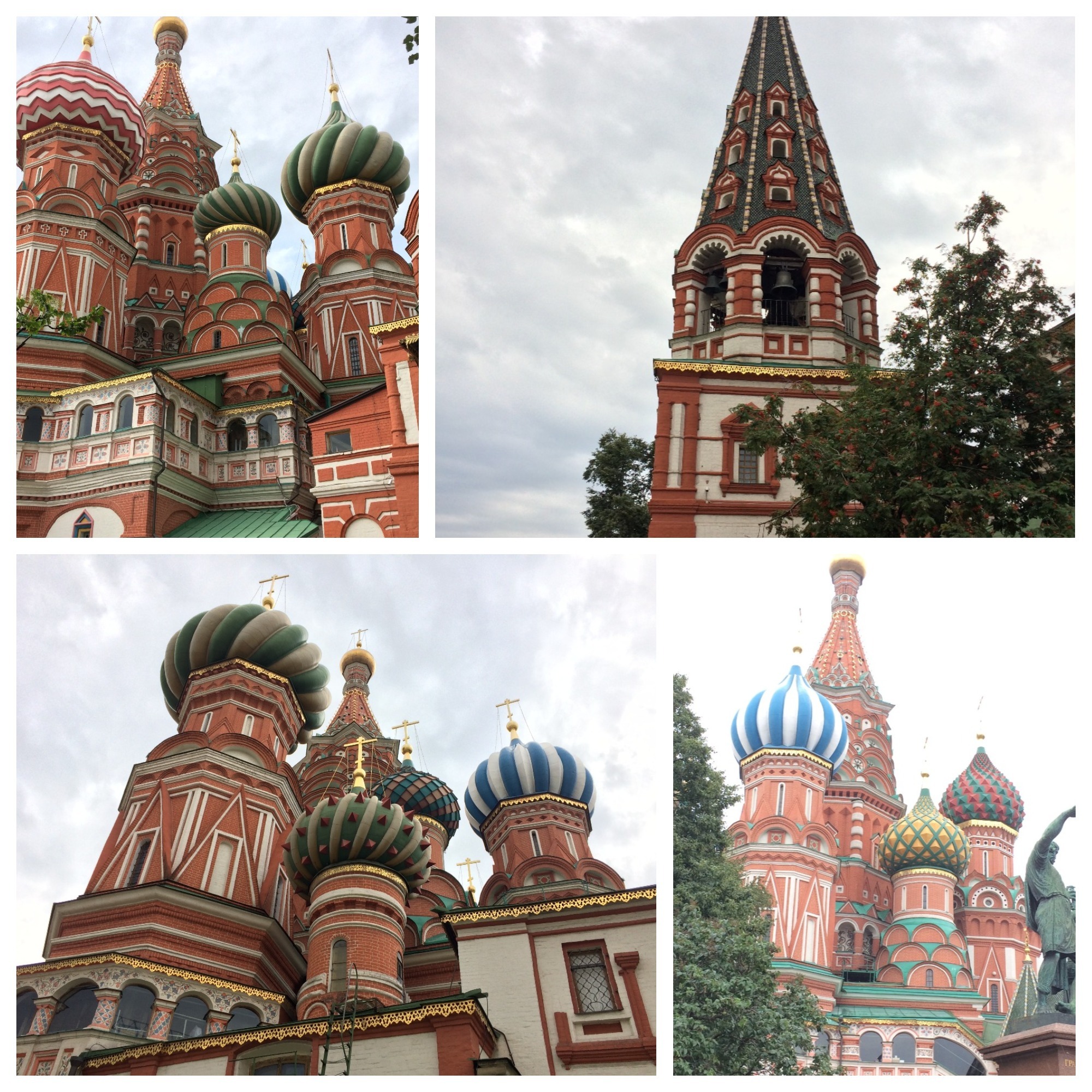 Derby, England
December 17, 2017 12:12pm CST
We visited Moscow in August this year and one of the most beautiful places we visited was this cathedral. The full name of this building is the Cathedral of Vasily the Blessed and it was built in the time of Ivan The Terrible and rumour has it that the architect had his eyes burned out so that he couldn't build anything like it to make this less impressive. This is probably just a gory story as the name of the architect came up after this date as architect of similar churches in Russia At the time of the Revolution the Bolsheviks wanted to destroy this church and luckily this never happened.In Soviet times this, like all churches were taken over and this became a museum. It is still a museum today and has been part of the Moscow Kremlin and Red Square UNESCO World Heritage Site since 1990. It is a beautiful building which looks stunning in the day and at night when they light it up. This is actually group of churches not just one. It is shaped like flames from a bonfire. The building consists of a central church with eight side churches. The central church and four surrounding churches are octagonal in plan while the four diagonally placed churches are cuboid. The eight side churches have onion domes, while the central one has a low spire with smaller onion dome over it.The onion domes were added in the end of the 16th century. This was the building that I was most looking forward to seeing and it didn't disappoint in any way.
10 responses


• Derby, England
17 Dec
@DianneN
Wow that is a story. Not someone I admire politically but Wow!!

• United States
17 Dec
@catsholiday
Neither do I admire him. Going to Russia from the USA right now is a bit scary for us.

• Derby, England
7 Jan
@DianneN
I think you would be safe as a tourist

• Preston, England
7 Jan
it does look a stunningly beautiful set of buildings

• Derby, England
7 Jan

• Preston, England
7 Jan
@catsholiday
it does look like something from a fantasy novel


• Derby, England
17 Dec
@Wogiam
We didn't go inside as it was really busy but outside was beautiful enough


• Derby, England
22 Dec
@LadyDuck
It is a lovely city but I bet it is cold in winter !!

• Switzerland
23 Dec
@catsholiday
I think that the whole Russian continent is cold in winter.

• Derby, England
7 Jan

• Jacksonville, Florida
17 Dec
That is gorgeous!! It looks so magical.

• Derby, England
17 Dec

• Philippines
18 Dec
I see this in pictures. Those onion domes are beautiful. I love it

• Derby, England
22 Dec
@averygirl72
It looks even better in real life than in the pictures

•
18 Dec
I love the design and architecture of those churches!

• Derby, England
22 Dec
@rina110383
They are stunning and so different from anything else

• Derby, England
17 Dec
@sol_cee
He had more than this beautiful building as his legacy as he was pretty terrible - slaughtering thousands

• United States
20 Mar
What a splendid architectural visual delight ! The last cathedral I was in had to be the one where Michealangelo painted the ceiling, yep the Sistene Chapel