JJ's Vinyl Madness Countdown #698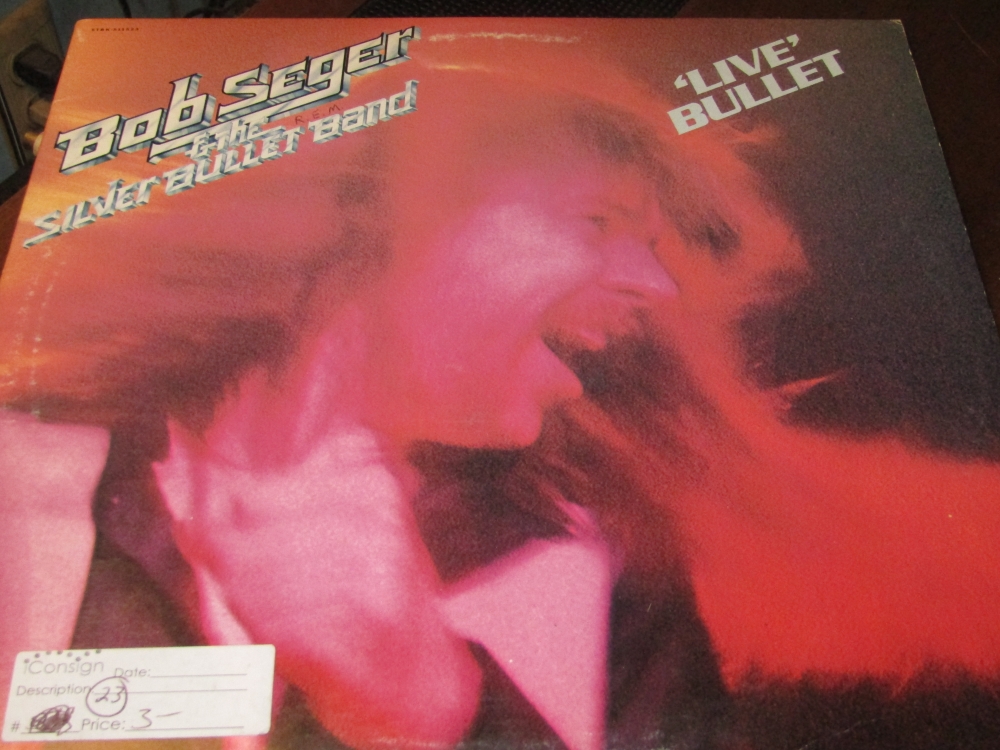 Olney, Illinois
December 19, 2017 4:15am CST
So I usually use the same album and song here that I use for my Morning Coughee Moment video on facebook. Today, it seems the song I first picked (and used in a video) isn't on YouTube, so I had to go back and pick a different song.

Which means I had to do the video again. It isn't often, but sometimes a song won't be on YouTube. The one I first picked is called 'Lookin' Back'...the studio version is there, but the live version (from the album) isn't. Bob Seger & the Silver Bullet Band - 'Live' Bullet

From Live Bullet.....Let It Rock!!!!
5 responses

• Los Angeles, California
19 Dec
I used to have that album. Katmandu.

• Olney, Illinois
19 Dec
I think that's really where I'm going to...after I'm done myLotting, of course.


• Philippines
19 Dec
Haven't heard of the song. I tried looking on YouTube but the video is not available.

• Olney, Illinois
19 Dec
Does this one work for you?

bob seger at it s best from his live album LIVE BULLET

• Colorado Springs, Colorado
19 Dec
Ah yes, I remember it well. Some of these songs got a lot of airplay here. It was a popular album here.

• Olney, Illinois
19 Dec
It was a good era for 'live' albums, some of the bigger acts now got a great kick in their fanbase from them...Frampton, Seger, REO to name a few

• Colorado Springs, Colorado
19 Dec
@JolietJake
- KISS Alive! and Foghat Live are among my favorites. Commodores Live, too.

• United States
19 Dec
Call it Nutbush, Nutbush City Limits! (A Tina Turner song) That is one spectacular live album.