The absurdity of human rights law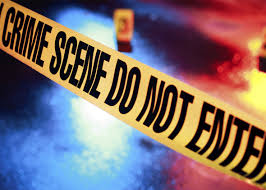 Northampton, England
December 19, 2017 5:01am CST
One of the things that have annoyed people the most about being in the European Union is the inflicted European Law upon the U.K, especially on crime. A section being abused by lawyers the most is the human rights stuff. We have seen some perverse rulings of late where foreign born criminals in the United Kingdom who commits serious crime here can't be deported to their home country as they are a DANGER to their HOME country by committing THOSE crimes there? Overseas citizens seem to have more rights than we do, Britain a relatively safe place when it comes to murder and violent crime outside the big cities. We TRY to deport around 6000 foreign criminals a year, most from other E.U countries, many playing the system to stay in the U.K. Some have been detained longer than they should after they have served their sentence and have been paid rather large compensation by the government for that error. A convicted rapist from Somalia got £100,000 for being kept in jail 6 months over his 10 year sentence. His lawyers wanted him in jail for longer so he couldn't be deported! We can't win! Over 700 foreign prisoners have received compensation in the last year. As I say one thing about being in Britain is relatively low on violent crime. Our British rule is that if a foreign prisoner commits a crime that earns more than one year's prison time he should be deported when he leaves jail here. But, of course, it rarely happens and detention centers are full of prisoners that appeal and appeal to stay in the U.K. Because of this backlog the government has started telling the Crown Prosecution Service and the courts under their breath can we quietly cut the number of foreign criminals getting 12 months and maybe more 11 months sentences so we don't have to deport them and incur that cost of detention, again making British people that little bit more vulnerable. Crime in the UK is very proportional to race and country background. British people dominate drunken violence, domestic abuse, car crime and burglary. Foreign nationals or first generation immigrants dominate most kinds of banking fraud, vice crime and violent gang crime in the big cities. The massive influx of people from the Balkans and ROMA Eastern European countries over the last ten years have seen Romanians, Checzs, Bulgarians etc dominate cash machine crime and pick-pocketing. When Lithuanian joined the EU in 2004 the then president opened the doors to his jails in the hope his mid range criminals would leave the country and go commit crime elsewhere, which they did, open borders in the European Union meaning very few checks were made on them entering other countries. Yup, Lithuanians crime rate has collapsed since then. It's just so annoying to know people target this country to commit crime because we are a soft touch.
6 responses

• United States
19 Dec
So the logic is they can't be deported home because of crimes there, instead keep them here to commit those same crimes?

Of course, 'logic' is being used sarcastically here.


• United States
19 Dec
@thedevilinme
I don't even know what to say, my head hurts trying to figure that out


• Philippines
19 Dec
This is strange. Foreigners who are criminal in their hometown are kept in your country when they commit crimes there and they're being subsidized for foods or being paid. Is my point correct instead of being deported to their own place?

• Northampton, England
19 Dec
Some Roma gypsy come specifically to commit crime

• Paso Robles, California
27 Dec
This also happens in California and other US cities. Some of my closest friends during my life, including my husband, were not born here. They came legally, contributed to society, and respected our laws. They did not go on welfare or expect things citizens didn't get. The rich and elite politicians who encourage illegal immigration to the US live in gated communities or have bodyguards and send their children to private schools. They don't love immigrants or want to associate with those who are uneducated and unskilled. They want to buy their votes. Yes, they make it possible for non-citizens to vote while saying they don't.

• Paso Robles, California
27 Dec
This sounds a lot like California and other "sanctuary" states and cities. The government tends to give illegals more rights than citizens, and deported criminals just hop illegally right back across our border when they get home. If California doesn't get Governor "Moonbeam" and his cronies out of office, it will no longer be safe to live in this state. This special treatment for illegal aliens (AKA undocumented immigrants) is a big part of the reason Trump was elected. We don't hate immigrants, but we don't want immigrants who come to commit crimes, drive drunk, and and get free services not available to the people paying the bills.

• Paso Robles, California
13 Jan
@TheHorse
Not surprising at all. California encourages undocumented immigrants to vote and gives them lots of goodies. Many of my friends have already moved to states that are more rational where they don't have to have their tax money used to provide services for illegals that they can't afford to get for themselves. That makes taxes lower in those states.

• Oklahoma City, Oklahoma
23 Jun
I don't get 'why news-people feel like "we" (citizens of a country, abiding peacefully fully within our citizenship) WANT to hear about this stuff' I mean; there are tons of people with heart-conditions, but reporters aren't swarming on cardiologists asking why they haven't cured the problems yet


• Philippines
19 Dec
After Brexit, the UK gov't is proposing tougher immigration and deportation laws to make it harder for criminals who are citizens of EU countries to remain in the UK. The backlash would be more religious and racial hate crimes from and against immigrants wanting to remain in the country. It's a no-win situation.