All Wreathed About in Smiles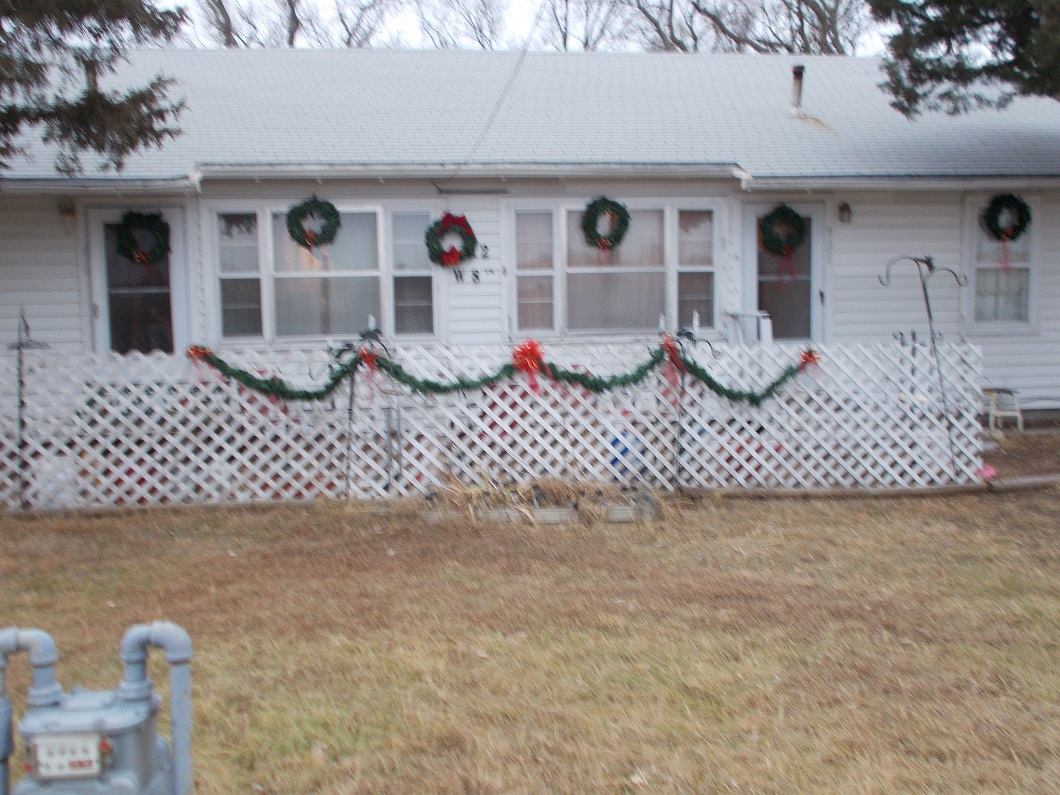 United States
December 20, 2017 7:30pm CST
I did it. I got bows on my wreaths. It still looks a little plain to me, but I am glad for what I have done. Okay, so not all are in the picture. There is one more wreath to your left as you look at the picture. It is on a bedroom window. I can tell, looking here, I should have gotten more garland and completed the front. There is always next year. I am glad that this part is done, and I have ornaments to place on them if I find it just too plain. I have more outside decorations than inside this year. It is still very fun.
8 responses


• United States
21 Dec
I have always like wreaths. I just suddenly realized this long low house would lend so well to them.

• Moses Lake, Washington
21 Dec
The green and red look very festive against the white of the house. You have done a great job.

• United States
21 Dec
Thanks. I still may add some balls, if the weather is warm enough. I had liked your idea.


• United States
21 Dec
There is actually about a week left. I may decorate inside, or I may enjoy my days off and do a big cleaning and rearrange furniture. We shall see.

• Alicante, Spain
21 Dec
I think it looks very nice.... the traditional green andcred against the white house look very festive


• United States
21 Dec
It was simple and cohesive. There are a few people who think this is still two apartments. I do what I can to tie it all together. I love the dark green on white and would love to paint the trim that color.

• Bunbury, Australia
21 Dec
I think the wreaths look lovely against the white house. You've done a great job of decorating the outside.

• United States
21 Dec
I also have a place to store them when the season is over. That is major for me. It was fun and really simple.

• Bunbury, Australia
21 Dec
@GardenGerty
It's much better if you are able to use them again next year.


• United States
21 Dec
Thanks. I was glad this idea hit me this year.

• United States
21 Dec
It looks nice. I don`t see how you got so much done and sick. I managed to get the tree up and a few what nots over the mantel

• United States
21 Dec
Oh, well I did no inside decorating. No tree. I have no mantel at this time. I think this is to remind me though that it is a time to celebrate. I remember when for many the tradition was not to put up a tree until Christmas Eve. I have a couple of minimalist trees in my fabric shed, but they are in the back. I made them out of tomato cages,years ago. I bought the wreaths at half price the day after Thanksgiving, and hung them bare, that part was easy.