What's the representative delicacy in your country?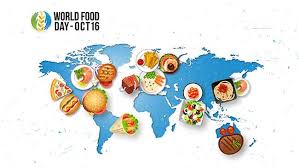 Guangzhou, China
December 21, 2017 6:40am CST
It is very interesting that the foreigners and the local people have quite a big difference to this. Foreigners think Sushi is the representative delicacy in Japan but Japanese think it shall be Ramen. Foreigners think fish and chips can represent UK but the local people think it should be shepherd's pie. Foreigners think the frog legs and baked snails are the representative delicacy in France but French think it should be beef bourguignon. Foreigners think seafood paella can represent Spain but actually Spanish think it should be tortilla de patatas. Foreigners think hamburgers and hot dogs can represent US, but Americans think it shall be turkey dinner. Foreigners think Portuguese Egg Tart is the representative delicacy in Portugal but Portuguese think it should be caldo verde. Do you know what's the representative delicacy in China? Foreigners think it should be sweet and sour pork, but how do we think about it? Oh... Chinese from different places have different answers

In brief, we can't draw a conclusion yet

8 responses

• Bunbury, Australia
21 Dec
How interesting is that? That the locals think their specialty is one thing while outsiders think it is something else.

• Bunbury, Australia
21 Dec
@youless
I was hoping you wouldn't ask me that!

Maybe meat pie and tomato sauce?



• Switzerland
21 Dec
Pasteis de nata are surely something representative of Portugal, but also caldo verde, one is a dessert the second is a soup. What represents Italy? May be foreigners think spaghetti and pizza, while every Italian region has a different specialty, same for Switzerland what represents the North of Switzerland does not apply to the south.

• Guangzhou, China
22 Dec
@LadyDuck
This is very surprising to hear that. Just like the northern Chinese like eating dumplings and noodles more often and the southern Chinese like eating rice. However, we still eat dumplings and noodles sometimes, but usually it is for breakfast or lunch. We seldom have it as dinner. But northern Chinese can have it as dinner. This is the difference.


• Kathmandu, Nepal
1 Jan
We have our local food here called Dal vat is famous here.

• Kathmandu, Nepal
1 Jan

• Malaysia
21 Dec
Nasi leak is Malaysia delicacy


• Malaysia
22 Dec
@youless
yes, Singapore, Brunei and Malay serve basis lemak, very cheap, USD 0.60

• Philippines
21 Dec
I think there's so many dishes that represents China, too many to mention because not sure which one is more genuine.

• Waikoloa, Hawaii
21 Dec
i think the well known delicacy is Pizza

• Cambridge, England
21 Dec
I think that a foreigner's idea of the 'representative food' is based on something you can find served almost anywhere and which is different from the food in their own country, whereas the local's idea of a 'representative food' is something which is mostly cooked and eaten at home, rather than served in a restaurant or fast food place. I know that most English people will have only experienced Chinese food as it is served in the many 'Chinese' takeaways we have here, though some may have had a slightly more 'authentic' meal in a better quality Chinese restaurant. Inevitably, the sauces in which the food is served are often made in bulk in factories somewhere in England and are not very much like the 'real thing' as made by the average Chinese housewife or even a good Chinese chef. China is a very big country with many different languages and cultures so I'm sure that it would be as impossible to decide on a 'representative' Chinese food as it would be to name a 'representative' "European" dish!

• Philippines
21 Dec
You are right nobody could determine the delicacy of a certain country. If you are talking about the staple food of our country, it is rice. But the people used to prepare during fiesta and the occasion is not complete without this food or delicacy. And I referring to a "lechon" or roasted whole pig.