burnt to a crisp :{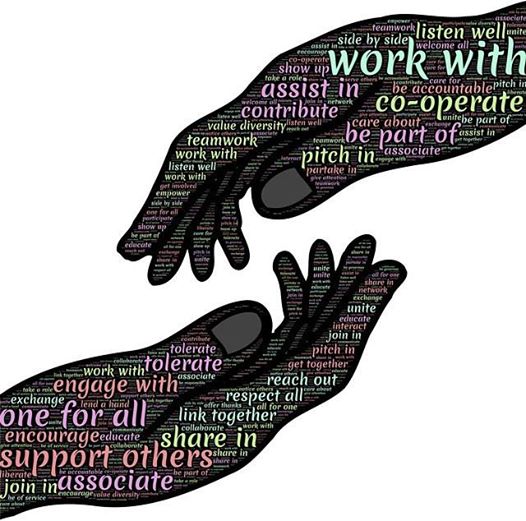 Greencastle, Indiana
December 22, 2017 7:13am CST
Hello everyone, well it looks like it's gonna be a COLD week for us here we due for cold weather in the teens snow, flurries, rain, & dropping temps for the week. I have all the babies outside with EXTRA hay to keep them warm & all with extra food to last the month too so I don't risk going out & falling & getting hurt. But that's the lest of my thoughts for the day as I see Calif is STILL under fire & it has burnt 85% of the L A area which that means a LOT of sadness. When you look at the video you'll see just how BAD it is & what ALL them people are doing for Xmas they have no place to call home their in shelters. So if you find that the people you interact with here is missing that JUST might be the reason cause they have no way to interact right now with you. So this may be a GREAT time to say a LOT of prayers for them at the dinner table with your family they sure would like to see a change. I haven't been feeling all that great in the last few days we went & ate the other day at a buffet & by the time I got home I was like feeling un-normal. So I just went to bed for a nap but it didn't help cause I laid there like for 2 hrs & never got any sleep so I got up for a few hrs & I felt really bad. I felt like barfie

& not that I ate a lot cause I barely ate so I had really nothing to barf up but with the dry heaves made it better. But NOW I wake up with a bad neck are YOU serious I mean good lord what's next for me? so it looks like I'm gonna have a BAD weekend. I'll be alright but it fixing to get really cold here & my neck trying to act up & IF I have to go to the docs or hosp that's gonna be hard in snow.

California Fire Update-FIRE SPREADING TOWARD HOMES-the weather channel live
8 responses

• Marion, Kansas
22 Dec
Fill an old sock with rice, heat it, and wrap it around your neck. It relaxes the soreness a lot.

• Greencastle, Indiana
22 Dec
@GardenGerty

thank you for the info I have a rice heating pad that I made that is doing the job, hope you have a wonderful Xmas day.


•
26 Dec
All the fires that happen are not good and what happened to you with youir health is not good.

• Greencastle, Indiana
26 Dec
@Hannihar
no it's not but hopefully they have them out BY NOW I would think as far as my neck goes it's doing fine FOR now I hope it STAYS that way.

•
27 Dec
@sugartoes
littletiger, I hope your neck stays fine now too. I have a friend that has a problem with her neck and other things. I hope they find a solution for her so she can look to both sides. I know it can be painful with necks and all health problems. Take care of yourself because I want to see you around here.

• Greencastle, Indiana
27 Dec
@Hannihar

I don't PLAN on going any where but it's not up to me but God himself on how long he keeps me around.


• United States
24 Dec
I have been keeping an eye on this and feel so bad for the people that are going thru all this. Hope you feel better now. I have been either busy or not feeling good. Today felt way better then yesterday with just a little pain today. Heating pad seems to help stiff neck muscles.

• Greencastle, Indiana
24 Dec
yeah it's a shame all this is going on this year

with the 2 hurricanes we had the earthquakes the shootings, this year has been the WORST I have seen in a LONG time I hope it's the LAST. Yeah I feel a little better since this was posted I guess age is catching up on me being I'll be 60 next year which really SUCKS but oh well.

• United States
28 Dec
@sugartoes
Yep I will be 53 but with my health problems feel 80 somedays.

• Greencastle, Indiana
28 Dec
@Ithink
your just 53 ? I didn't think you were in your 50's I wish I could go back in age like 30 yrs.


• Green Bay, Wisconsin
22 Dec
It has been very bad in California with the wildfires there. My prayers are with all those who lost everything. I hope you're feeling better soon. No one wants to be sick on Christmas.

• Greencastle, Indiana
22 Dec
@just4him
it is just AWFUL this is happening to SO many people right now may god send your prayers to the very people that need them SO badly right now. I'll be alright it's gonna be a dreary weekend weather wise I'm just gonna Hibernate inside & stay out of the weather so I DON'T get sick I'll be fine I'll just sleep all wkend.

• Green Bay, Wisconsin
23 Dec
@sugartoes
Sounds like a good plan - sleeping all weekend.

• Greencastle, Indiana
23 Dec
@just4him
well yeah since we don't go any where & the weather isn't going to be all that great so what else is there to do but to sleep ha ha ha


• United States
7 Jan
This is the longest stretch of below freezing temps that I have seen, actually felt, in a very long time!! Over here in T.H., I've been staying in as much as possible and getting out only for groceries and yarn!

Today is Jan. 6, 2018 and I haven't seen anything about the fires in awhile. I wonder if and hope they do have it either under great control or put out.

• Greencastle, Indiana
7 Jan

• United States
7 Jan
@sugartoes
I'm over here in Terrible Hut aka Terre Haute.




• Greencastle, Indiana
23 Dec
@DianneN
yeah it's pretty sad ALL those people have lost everything they owned just before Xmas & now without a place to enjoy it

I'm working on it.


• Greencastle, Indiana
23 Dec
@maezee
yeas it is & STILL burning out of control the WHOLE area of L A has been burnt to a crisp.

• United States
22 Dec
Feel better soon. I have heard of a virus going around, I hope you do not have it.

• Greencastle, Indiana
22 Dec
@andriaperry
LORD I hope not that's the LAST thing I need that's ONE thing I try to avoid as much as I can cause if I get sick there's no telling WHERE it could lead to & with a husband & 7 dogs to care for that's the LAST thing I need.