Some memories never fade !..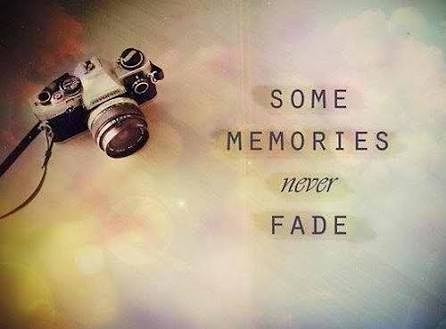 Haldwani, India
December 22, 2017 8:03am CST
Today I was surprised when I just opened my Insta and saw the post of someone!.. A post from loving one @Malvika!.. I was too happy when she updated her status and uploaded a pic it was the screenshot of our old message since now I don't have anymore FB account. I was feeling amazing to see the message and feeling so happy I can't describe since from a long time more than 7-8 months have passed and I haven't talked to her.. Nor I have called her for long!. But too see her post with the caption of missing old memories was really a great feeling for me!..
9 responses

• Philippines
22 Dec
wow!!!!im happy for you hope me and my partner will be okay 3months we dont have contact but he told me that he need space ...he will not forgive me this year dont know when?but i keep on praying we will be okay i really love him soo much hope he will come back :(

• Lucknow, India
22 Dec
He will... Soon.... I m sure he misses u just as much as u do

• Philippines
22 Dec



• Haldwani, India
22 Dec
Yep!.. And we wish the timwuat come again

• United States
22 Dec
That was sweet of her. That sure made your day.


• Waikoloa, Hawaii
26 Dec
i miss my old friends too

• Indonesia
25 Dec
I'm happy for you.

She must be missing you so much.

• Lucknow, India
22 Dec
Such things just make the day... Wt else do one needs than such beautiful surprise

• Philippines
22 Dec



• Toccoa, Georgia
8 Feb
I am glad that made your day a happy one.