I got a lesson...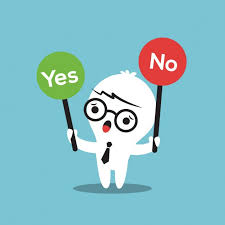 Delhi, India
December 22, 2017 12:49pm CST
Hello friends, Today I was testing if my post gets deleted from mylot or not. Therefore I started a post in which I talked about the earnings and goals over here. And as expected it got deleted which confirmed that users and the admin are active here and patrolling. That's a good things for the site that they strictly delete such post. Even though it was deleted but I am happy for it. What about you guys? Would you be happy if your post gets deleted if it is violating guidelines or not? Image taken from Google
9 responses

• United States
22 Dec
I would be thankful if a post got deleted due to breaking the rules. That assures me that this site has high standards. I like that.


• United States
23 Dec
@MALUSE
I never do understand why people use pictures of famous people instead of themselves or just an avatar.

• United States
23 Dec
Someone must have reported the post and admin takes care of things quite quickly. It's a good thing.

• Daytona Beach, Florida
22 Dec
Good to know that high standards are kept up here. Yes, if I made a mistake about a post I would like to see it deleted.

• Peoria, Arizona
22 Dec
To be honest, I wish there was a little more leeway for sure things, or a message saying the post was deleted and why. But I do like how the efficient the admins are here and the guidelines are very easy to follow.



• Philippines
23 Dec
I posted something and realised it was a violation. But that happened only one time and it was a new rule. I knew why it was deleted and I failed to delete it before the admin did and I was glad it did. It was the first and last discussion of mine that got deleted.

• El Paso, Texas
22 Dec
I wouldn't say happy exactly but it would be expected, I do my best not to break rules but every once in a while I write something stupid.