Will Smith In Bright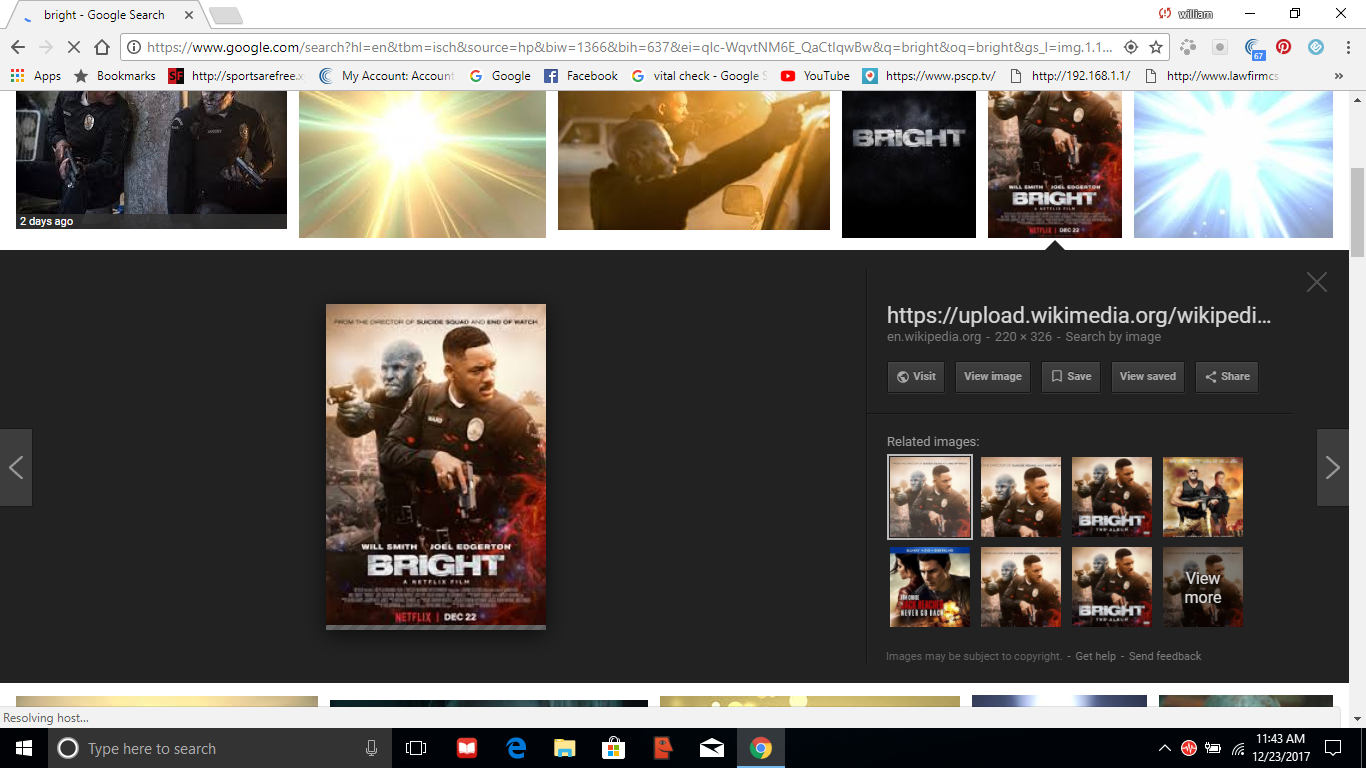 Edgewood, Maryland
December 23, 2017 10:55am CST
I check this movie out this more will smith no matter as old as he get he is still hard hitting. In a sci fi cop flick in the future were will smith is trying to fight the bad guys with creatures come into place. This is a pretty cool movie check it out on netflix movies.
4 responses


• Edgewood, Maryland
23 Dec

•
28 Dec
We just got it on Netflix here in Israel and after i finish what I am watching now will go to it.

•
28 Dec
@bigshow9773
William, it does look interesting and looking forward to watching it. I just hope it doesn't disappear before I can watch it. I have seen things on there and then they disappeared.

• Edgewood, Maryland
28 Dec
@Hannihar
i wish you luck and i think you will enjoy happy watching


• Greencastle, Indiana
27 Dec
no netflex here but I bet I can find it on you tube FREE.

• Edgewood, Maryland
28 Dec
i dont think so it hasnt been out for 2 weeks yet

• United States
23 Dec
I started watch this.this movie suck.Nothing great about it.Glad that you enjoyed it.Piece of garbage.My thoughts.




• Edgewood, Maryland
23 Dec
its kinda of hard to believe in this movie its to fake