I wish I had the users name to tag here.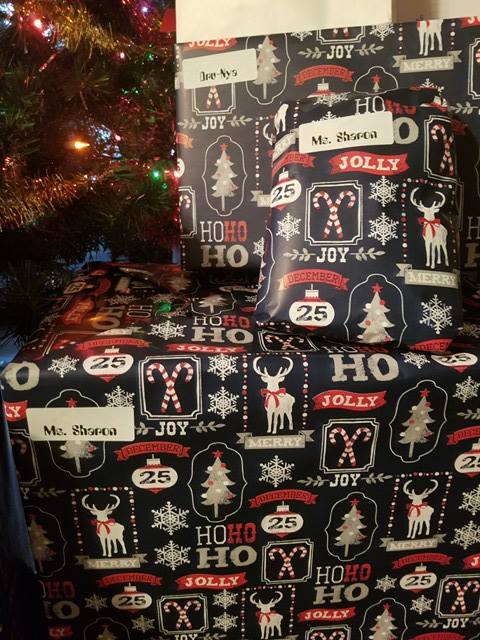 United States
December 23, 2017 1:51pm CST

I was reading that someone did not want to waste paper the other day.well most of my bags were recylcled. But I needed a bag and went to my neighbors. I get there and she said I could take my gifts when I am ready. I could not today as I am weak that box is heavy. But look at all the pretty tags. I said that is why you were so tired. Sitting up labeling all that stuff. Well now I don't want to waste paper either. I love her tree. I wonder is anyone here labels like that. Would you?
5 responses

• Italy
23 Dec
Those are indeed nice tags, I usually add cards in the envelopes and attach them to the gift. That could be some waste of paper, but it only happens once a year.

However, one may just gift a giftcard inside an envelope, that's quite common nowadays, I suppose. If they still sell them, it means there's someone who buys them.


• United States
23 Dec
I sent a mylot friend a gift card too. I get them every year


• United States
23 Dec
That is what I used too. she used in it's so cute.

• Anniston, Alabama
23 Dec
Yes I label each gift I wrap.

• United States
23 Dec
OH that must be very pretty. I don't want to open my gifts the label is so nice.

• Garden Grove, California
23 Dec
someo f the labels are really vfery attractilve sharon

• Roseburg, Oregon
23 Dec
I make my own to and from tags.