12 Songs of Christmas- Song #11 and #12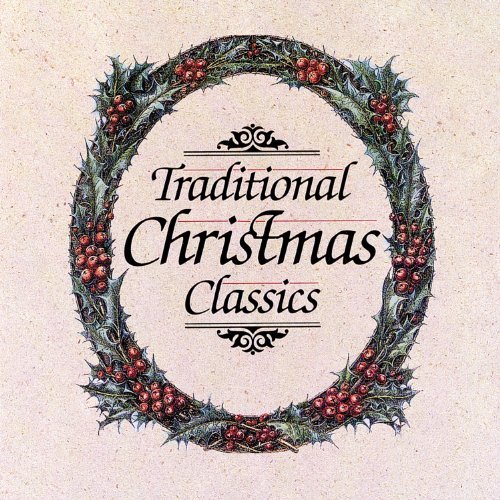 December 24, 2017 9:33am CST
We are down to our final two selections ending this Christmas titled song series. For those who played along or just read the posts I appreciate it and enjoy your holiday music. This idealistic video track asks for peace throughout the world. It is so appropriate and needed today. Joy to the world.... Here are some song and artists facts about the featured video: -A protest song against the Vietnam War, "Happy Xmas (War Is Over)" has since become a Christmas standard, appearing on compilations of seasonal music and named in polls as a holiday favorite. -Lennon was the first among the former Beatles to release an original Christmas song after the group disbanded in 1970. -The song was produced by Phil Spector, who was found guilty of 2nd degree murder in the death of actress Lana Clarkson. He is serving a prison sentence of 19 years to life and will be 88 years old before becoming eligible for parole. Hope you enjoyed that song recorded by Lennon in New York City in 1971. Now for our trivia clues for today's classic Christmas songs: 1. I really enjoy the version by this crooner who grew up in Hoboken, NJ. and met his wife down the Jersey shore. He began his career with Harry James and Tommy Dorsey during the swing era and went on to a very successful solo career with Columbia records in the 1940's. He also won an Academy Award for Best Supporting Actor in the film "From Here To Eternity." Judy Garland introduced this Christmas tune in the 1944 MGM musical Meet Me in St. Louis. This singer recorded his version on a Christmas album titled "A Jolly Christmas." He insisted on changing a few of the lyrics to reflect more of an upbeat song. After all, the title of his record contained the word jolly so he wanted this track to be a bit merrier. 2. This is "the" classic Christmas song. It was recorded by this artist in 1942, his original version, and the one I enjoy the best. The song was written for the movie "Holiday Inn" and paints such a picture of Christmas nostalgia. Begining in 1942, it went to #1 that year in America, and again reached the top spot in 1945 and 1947. This won the Academy Award for Best Song of 1942. Lady Gaga recorded a jazzy version for her 2011 A Very Gaga Holiday EP. For me, I'll stick with this music icon's version over any other artist's recording. There are the clues... Do you know the artists and their hit Christmas songs? If not, hope you enjoyed the Christmas video. Thanks for all who participate, read, and comment on my music trivia posts. As always, thanks for playing! Hope these songs brought back a pleasant memory for some...Use those clues!!!! *Bio info from Wikipedia Photo- google images/Amazon music

A classic Lennon track. No need for words. Comments disallowed due to smallminded idiots allowed to roam YouTube.
3 responses

• Los Angeles, California
24 Dec
"Have Yourself a Merry Little Christmas" Ol' Blue Eyes or the Chairman of the Board or just Sinatra Are you dreaming of a "White Christmas" sung by der Bingle (that Bing Crosby guy)?

•
25 Dec
Always nice to finish off a Christmas series with a "W."


Merry Christmas!

• United States
24 Dec
"And if he tries any of that rough stuff, tell him I ain't no band leader! Yeah, I heard that story." (Jack Woltz in The Godfather) Yep, Johnny Fontaine was based on that blue-eyed fella. And singer #2, did you know he had the very first #1 country single in Billboard charted history?! He did a version of Al Dexter's big hit "Pistol Packin' Mama," and his version was listed as the first #1 song on the "Hillbilly, Western, Folk, and Race" charts in 1944. Thanks for doing these! Merry Christmas to all, and to all a good night!

•
25 Dec
I knew about the Godfather character, but was "clueless" on Bing-o. Appreciate you adding a little holiday spice to my post! Have a Merry Christmas Four Walls!

• Denver, Colorado
25 Dec
Frank Sinatra? I got nothing for #2.

•
25 Dec
Trivia Answers: 1. Frank Sinatra- Have Yourself A Merry Little Christmas 2. Bing Crosby- (I'm Dreaming Of A) White Enjoy your Christmas Scott!