and here comes the snow..ugh

United States
December 25, 2017 8:32am CST
i was seriously hoping it wouldn't do this today. but as i heard it was snowing in new york already,i knew we were doomed. we usually get their weather about 2 hours later. i ain't shovelling today.this crap better melt.

i blame the household biddies for doing the white christmas nonsense. damn weather witches..i'll make you shovel it..

10 responses

• United States
25 Dec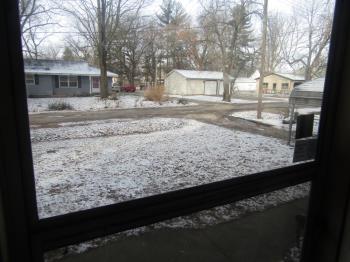 Our snow is just enough left over from yesterday's dusting to grant the wishes of those that wanted a 'white Christmas' without inconveniencing those of us with more sense


• United States
25 Dec
plus scar can see footprints of the "invader"


• United States
25 Dec
I hate snow too. We were not to get snow, according to the forecasts, but alas, we did. My husband shoveled it.

• Canada
25 Dec
We've had about 6 or 8 inches of the white stuff fall between yesterday afternoon and last night. We had lots more snow before that. But this morning the sun is shining bright, but its awfully cold so I'm pretty certain that our snow isn't going anywhere any time soon. Merry Christmas & Happy Shovelling!

• Denver, Colorado
27 Dec
Now that I no longer ski or snowboard, I'm not to fond of snow.

• St. Catharines, Ontario
25 Dec
We got lots of snow again here in St Catharines. It snowed all night and now it's blowing hard. The sun IS shining, and seems to be melting the snow off the car parked across the road, but I suspect that's just the result of the dark metal heating up. I'm not going out there to find out.

• Roseburg, Oregon
25 Dec
Hopefully the sun will come out and melt all of your snow.

• United States
28 Dec
No snow out here in California. But of course, it will probably be hitting triple digits again by April.


• Moses Lake, Washington
26 Dec
I hear your pain and feel it. I have to drive hubby to work in the morning then back in the evening. We had snow and got more. I hope my drive out and back will be nice. Not able to shovel my driveway- its really an access road that is about 2 blocks long.

• Boise, Idaho
26 Dec
I ain't shoveling ever again. Haha Did enough of that in my early days to last a lifetime. We got snow here too about the same time as you did. It is cold enough that the snow may last a while. Better than an inversion by a long way.