Stay classy Jacksonville Jaguars fans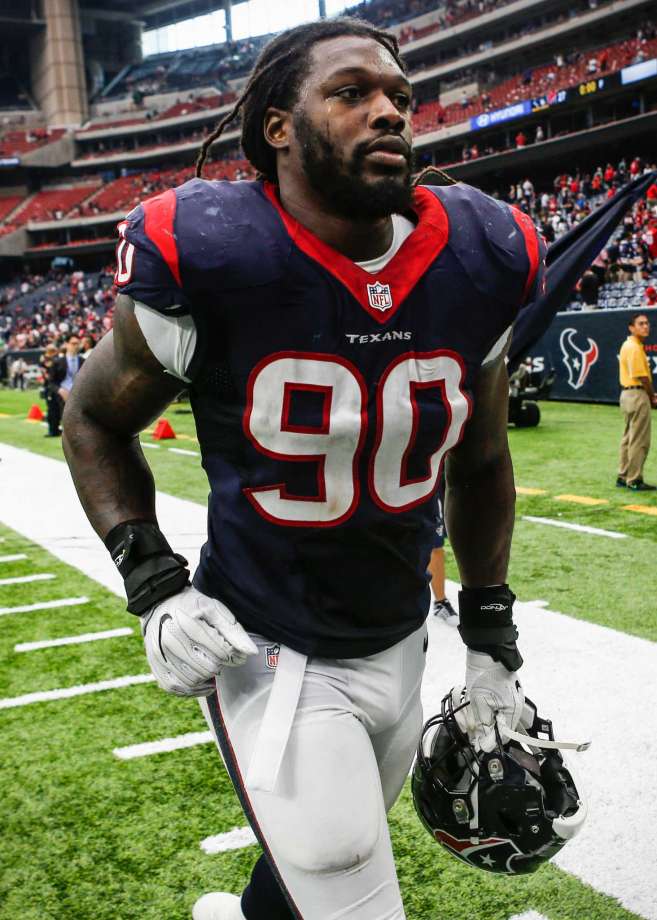 Lake Charles, Louisiana
December 25, 2017 6:04pm CST
I have said it once and I will say it again. Stay classy football fans. The football games are only for your entertainment and should not be a license to hurl trash cans at a player that insults your favorite football player. Case in point is Houston Texans defensive lineman Jadeveon Clowney who called out Jacksonville Jaguars quarterback Blake Bortles as trash after the Jaguars defeated the Texans by a final score of 45-7 in Jacksonville Florida. Okay so Clowney was speaking in anger that his team were beaten by the Jaguars beat their American Football Conference South Division rival like a drum. Bortles took the high road over Clowney's remarks but the Jaguars fans decided to give Clowney a dose of his medicine by sending Clowney some trash cans as his payback for putting down their favorite football player to his home for Christmas.
3 responses

• Boise, Idaho
26 Dec
Alot of people now days don't seem to have the respect and ettiquette parents used to teach their kids. Merry Christmas.

• Lake Charles, Louisiana
26 Dec
Merry Christmas to you too. Some people do not realize it is only a game.

• Boise, Idaho
26 Dec

• Lake Charles, Louisiana
26 Dec
@celticeagle
I used to you but since my life will not change if my favorite team wins or loses I realize what is the big deal?


• Denver, Colorado
28 Dec
Look at the scoreboard, dude.

• Lake Charles, Louisiana
29 Dec
The Texans took a beating from the Jaguars.

• Los Angeles, California
26 Dec

• Lake Charles, Louisiana
26 Dec
They are not nicknamed the National Felons League for nothing.