Hey myLot, I'm Back!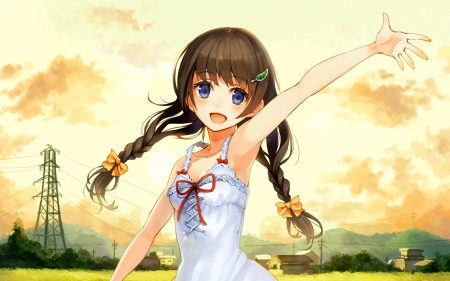 December 26, 2017 7:55am CST
Hey there everyone! I haven't been here for a while, it's been so long

I've been very busy, a lot of things happen to me lately, and there was many works to do; in the house, school, and work, Christmas preparations are there too. So much for that everything's fine, I'm doing pretty grate, and it's just so nice to be back here and see all your discussions again


I bet you all had an amazing day, and how was your Christmas by the way? Mine's great, it was sure a Merry Christmas to me

8 responses

• Lucknow, India
26 Dec
I came back after 2 years here.... Seems like a good tym for all of us... Welcome back

• Kathmandu, Nepal
26 Dec
Oh! What might be theme thing for not coming for two years? I am curious !


• Lucknow, India
26 Dec


• India
26 Dec
Welcome back.I too had not been here much.I do not celebrate Christmas.How was your Christmas?

• India
26 Dec
@Alian123
Well,I am from India and not a Christian.My friends and neighbors do celebrate.

• Zimbabwe
26 Dec
Welcome back! Christmas was amazing, as well.

• Zimbabwe
27 Dec
@creativeaashish
It was like a normal day, nothing fancy. Was too lazy to tell about it and I thought saying how amazing it was would be easier.

• Kathmandu, Nepal
27 Dec
@BraveFart
Oh! Celebration has nothing to do with fancy. You can celebrate in simple manner too. It was simple celebration yet great for me. I think it was same to you too.

•
28 Dec
Me too. I came back here just now for about a year that I haven't posted here. Glad you also came back here.

• Kathmandu, Nepal
26 Dec
Welcome back to myLot! I think you had your great Christmas Celebration!

• Kathmandu, Nepal
28 Dec
Welcome to you here,hope you had wonderful cristmas there.

• Jacksonville, Florida
26 Dec
Welcome back! I'm glad you had a good Christmas-we did too. =)