USA : Texas Cities : El Paso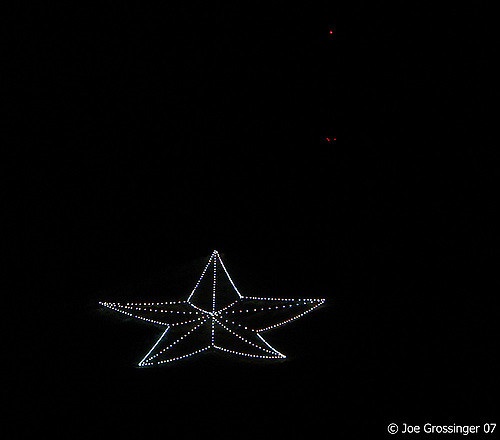 Austin, Texas
December 27, 2017 2:38pm CST
As soon as we relocated to the Maryland/DC area and I realized that I could not stand working in our nation's capital. I started PRAYING!!! My goal was to find a job in Austin, Texas. Ended up working in DC for about 8 years and finally managed to get a job transfer to Texas, but landed in El Paso. Was I happy there? Uuuhh … let's just say it served a temporary purpose. Since It was temporary it was tolerable. I wasn't miserable there but at that point in my life … it really wasn't where I wanted to live. However, it was better than living in Maryland and working in DC. I thought of my job transfer as an escape! And also as a stop off point until I reached my final destination, which was Austin, Texas. Are there good things to say about living and working in El Paso? Yes! Besides the fact that the only reason I ever really knew about about El Paso is because the Bank of El Paso was mentioned in that Clint Eastwood movie, "For a Few Dollars More". I count that as a good thing to say about El Paso.

Here are the positives: ~ Cost of living? SUPER CHEAP! Groceries, utilities and housing. We bought our first home there. You wouldn't believe it! 4BR, Living room, Dining Room, large eat-in kitchen, huge family room w/ fireplace, etc. It even had a maid's quarters. The house was priced at $108K. That wasn't a bargain price.
That was normal housing prices!
~ The church? Good edifying sermons from a sound preacher, with practical life applications; and a dedicated group of believers who walked the walk and didn't just talk the talk. ~ My job? It was 15 minutes away from my house so I could go home for lunch, if I wanted to. But I didn't! I preferred to go across the street to the Barnes & Noble store instead.

Would I recommend others live and work in El Paso? Sure! I also recommend it for real estate investing. Particularly for rental properties. As for the link provided about the 25 things to do in El Paso?
I didn't do any of them!
I moved there to work. I wasn't a crazy tourist!


Image credit: Photo by R-Rated Birdman; the El Paso Star on the Mountain; found on Flickr (flickr.com/photos/grossinger/1340163964) https://www.thecrazytourist.com/25-best-things-el-paso-tx/
4 responses

• United States
27 Dec
Thanks for this info but I am so glad that you made it to your desired city. Will take a look now at all the things you didnt do haha

Hope your Christmas was bright.

• Austin, Texas
27 Dec
Yes. My Christmas was bright. Hope you are enjoying the holiday season as well.

• United States
27 Dec

• United States
27 Dec
I have never been to El Paso. Just to Dallas and Houston. Liked Dallas better. That is really good prices for a house.

• Austin, Texas
27 Dec
Been to Dallas but never stayed overnight. I was just passing through.

• Los Angeles, California
27 Dec
I have been to El Paso many times. Did you cross over to Juarez often?

• Austin, Texas
27 Dec
Not often. When I worked there, many Americans were being kidnapped in Mexico and some of my co-workers were protesting against being given assignments to go across the border. They wrote up a complaint/petition and I remember signing it to show my support. It's been a while now. I can't even remember if Juarez was the city we traveled to. I do remember that I did not go alone. My co-workers would not travel alone!

• Bunbury, Australia
27 Dec
That does sound like a cheap house. Houses in Australia are really expensive at the moment.