Are you comfortable with other's handwriting?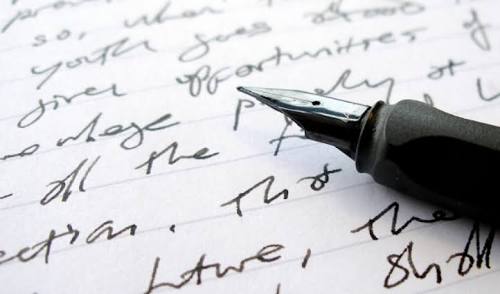 India
December 28, 2017 12:14pm CST
Friends ! Just curious to know whether you are, comfortable only with your own handwriting? Since from my childhood,I always feel comfortable with my handwriting... I always prepare for my exams, with my notes.. which are written by me..

I don't like to read or prepare from others notes..if I prepare from others notes too..it won't stand in my memory..


If I prepare with my handwritten notes, it will stay in my mind forever..

During my school days,I am one of students who take good notes (not boasting)

so , during examination My friends would ask my notes for preparation and give me theirs instead.. I won't feel comfortable with others handwriting..

Are you guys like me? Are you feeling comfortable in preparing with others handwriting /only your handwriting (when you are a student)? Image courtesy Google.
7 responses

• Agate, Colorado
28 Dec
I don't like how my handwriting looks but when it comes to notes and things like that I prefer my own

• Kathmandu, Nepal
30 Dec
Well, I feel comfortable with others handwriting. But I suspect if they feel comfortable with mine or not. I have poor handwriting! How can I improve my handwriting? Is there any suggestions for me?

• Kathmandu, Nepal
30 Dec
@Teekaaa
I like typing than writing. I feel lazy while writing! Don't you feel lazy?

• India
30 Dec
@creativeaashish
since I am studying I've to write a lot and I like to write more!!! Are you in schooling?


• Kathmandu, Nepal
31 Dec
Some of my friends have very good handwriting but some of them have worst than me. Iam comfortable with their handwriting but they are so with mine.

• Kathmandu, Nepal
31 Dec

• Israel
30 Dec
Oh boy, some people have the most unreadable hand writing you can't understand a single word! Some people though have beautiful hand writing I always enjoy seeing that.

• Green Bay, Wisconsin
28 Dec
My student days are long gone. I never used someone else's notes to study for exams. To me that would be unethical.