U S Army veteran thankful to be reunited with his kidnapped dog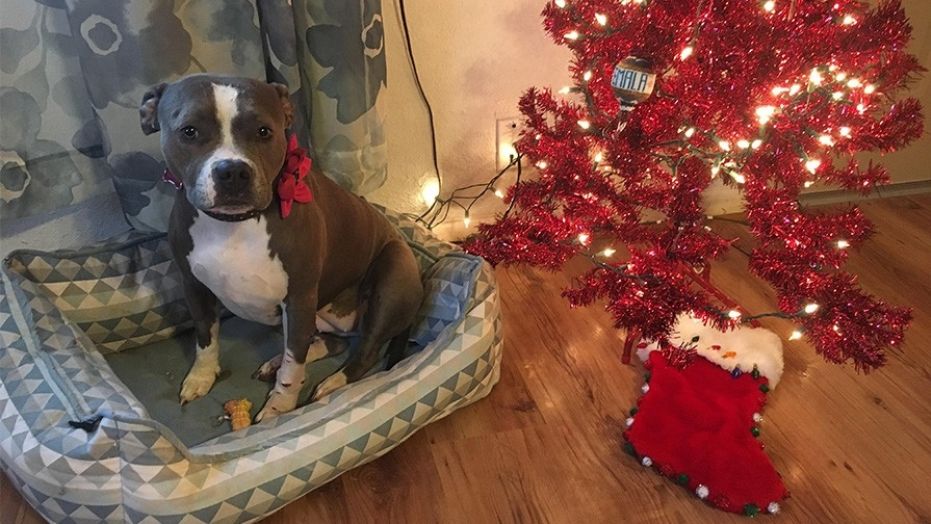 Lake Charles, Louisiana
December 28, 2017 6:26pm CST
Geoff Hoffman who served in Afghanistan with the Special Operation Forces for eight years on December 20 in Oklahoma was very sad when a home invasion resulted in the robbery of his pit bull dog who is three years of age named Bridget. Hoffman adopted the dog two years ago. Bridget is his best friend that goes with him like his closest friend. Hoffman believed that someone who followed him took advantage of him not being home when the burglar stole his Pit Bull to enter her into the infamous dog fighting contests. Hoffman used the power of social media and made a police report so people in his city in Oklahoma would locate his Pit Bull and reunite them once again. Due to the intense publicity this kidnapping received, the burglar who kidnapped Bridget left the dog on the side of a road near Hoffman's home when his girlfriend saw the dog three days later. Hoffman and his girlfriend took the dog to a local veterinarian where Bridget who had not have anything to eat or drink for three days spent her time recovering. Hoffman used a GoFundMe account to collect at least $2,300 to pay for medical bills. However over $3,700 dollars Hoffman received from well wishers. Hoffman has kept his Facebook page in case anyone loses their pet to report the missing pet on the social media pages. Hoffman to put it mildly is very appreciative of the people who assisted in locating his pet dog before Christmas.
5 responses

•
8 Jan
I am sorry I still had to cry. That is horrible that Bridget was forced to fight and then not given food or water. People can be so horrible. I am so glad his girlfriend saw her and he kept at to to find her and that what he did worked. I am so happy Bridget is back where she blongs. I will not understand people that can be so cruel to animals and not care. They have feelings too.

• Lake Charles, Louisiana
8 Jan
I guess the lure of money made whoever kidnapped Bridget wanted to make money in dog fights because of her being a Pit Bull. Dogs are my best friends and it breaks me heart to see them being used in dog fights.

•
9 Jan
@Deepizzaguy
That makes my skin crawl that whoever did that to Bridget. Yes, I know people do that to Pit Bulls and it makes me sick. There are good owners and bad owners. The bad owners should never ever have a pet in their home.

• Lake Charles, Louisiana
9 Jan
@Hannihar
I agree with you. Some people are really sick humans who do not care for the life of a dog.



• Lake Charles, Louisiana
29 Dec
I guess the pit bull did not know that she was going to be kidnapped or maybe she is a kind Pit Bull since not all dogs are evil except when abused.

• Waikoloa, Hawaii
29 Dec

• Lake Charles, Louisiana
29 Dec
@kepweng
The kidnapper wanted the Pit Bull to turn mean by not feeding so she could turn mean.

• Waikoloa, Hawaii
29 Dec
first time i heard that Dog can be kidnapped for a ransom

• Lake Charles, Louisiana
29 Dec
The world has gone mad with such evildoers.

• Los Angeles, California
29 Dec
He's a happy vet with his pal.

• Lake Charles, Louisiana
29 Dec
That is true since not all Pit Bulls are evil.

• Bunbury, Australia
29 Dec
What despicable people there are in the world to steal someone's pet. I'm glad he got Bridget back.