Too much time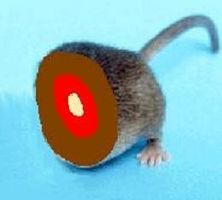 St. Catharines, Ontario
December 29, 2017 10:18am CST
I've obviously got too much time on my hands if I sit here wondering how much a rat's ass is worth. Most of you have heard the expression, "I don't give a rat's ass" for or about something. So I typed "rat's ass" into the search bar, and found this delightful article:
Rat's ass (lit. "the hind-quarters of the common rat (Rattus rattus)") is a valuable commodity which is produced primarily in Central Asia and shipped via FedEx all over the known world in Tupperware. During the Middle Ages, rats were responsible for the t
8 responses



• St. Catharines, Ontario
29 Dec
Well, now you know something new.

• El Paso, Texas
29 Dec

That was too funny and also informative https://www.youtube.com/watch?v=tYmLZNmUGxg

In concert at ITCHYCOO PARK 1999

• Boise, Idaho
29 Dec
Interesting subject but a gross pic.

• St. Catharines, Ontario
29 Dec
But it's not like it's true to life...

• Boise, Idaho
31 Dec

• United States
30 Dec
Depends on the situation, as I am sure we have all thought this a time or two, and maybe even said it in haste. But for the most part when it comes to anything in life I do care, and wish more others would too.

• St. Catharines, Ontario
30 Dec
Yes, we all should care about things. Good for you that you do.



•
30 Dec
A funny article. The writer must be someone who has a very good sense of humor.