Year Ender: What Are The Pluses and Minuses For You In 2017?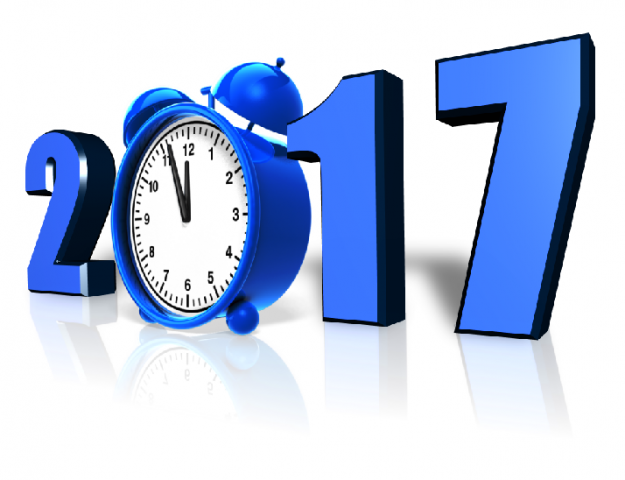 Hong Kong
December 29, 2017 3:00pm CST
Now that the year 2017 is almost about to close it is good to reflect and look back and recall those more than 11 months that just passed by...

As for me, among the "good things" was my change of career from being in the advertisement/research field to being in the law office/legal field. Another thing was my daughter finishing her high school and celebrating her 18th birthday. She'll be going in the university next year. My wife career as a nurse is going good.

On the downside was the ear infection (right ear) that I got due to bacteria that requires medical attention.

I have an appointment this coming 8 January 2018 for a follow-up check up with the EENT although I can feel that my right ear is now getting better.

As the lyrics of "Poems, Prayers, And Promises" by John Denver says: "I have to say it now, its been good life all in all..."

I look forward for the year 2018 with a New Hope and I know that 2018 will be a very challenging and promising year!

Good luck to everyone.


Picture credit: samaa.tv
10 responses

• Los Angeles, California
29 Dec
A year older. That's an inevitable downside.

• Hong Kong
29 Dec
@JohnRoberts
For all of us that statement of a year older is true my friend John.


• East Tawas, Michigan
29 Dec
I look back over 2017 and God has richly blessed my life! My walk with him has been strengthened and it's much fuller than it was a year ago. The minuses of this year 2018, to do away with negativity and any form of criticism, of other people and also, of myself. We are our own harshest critic, in many cases!

• Hong Kong
29 Dec
@kobesbuddy
Thank you for sharing this my friend.



• East Tawas, Michigan
29 Dec
@mandala100
You are very welcome, I look forward to what God's going to do!

• Hong Kong
30 Dec
@kobesbuddy
Praise be to GOD my friend.



• Indonesia
30 Dec
I got the same wish my friend.

• Hong Kong
30 Dec
@yanzalong
Good luck for you my friend.


• Philippines
30 Dec
Everything is a plus in my book. i learned a lesson and that is as important in life.

• Hong Kong
30 Dec
@allen0187
That's perfectly awesome my friend.


• Philippines
30 Dec
The start of 2017 was a bit of complicated for me and there was a bit of a struggle but I met new friends who became my family as well in the first quarter of 2017 and everything went smoothly. My 2017 started soaring high and it's ending with a bang!

• Hong Kong
30 Dec
@toniganzon
I'm glad that it's ending with a bang my friend.



• Green Bay, Wisconsin
30 Dec
You have more good than bad, and that's a good thing. I hope the ear infection clears up. My pluses: Book published, off three medications from five, perfect Christmas with my children. Minus: Blood clot in my leg - now healed.

• Hong Kong
30 Dec
@just4him
Yes my friend hope the infection will indeed clear up. Advnace Happy New Year!



• United States
29 Dec
In July made it a year that I've been in my current field as a legal receptionist. It's very interesting. We also bought a few new inexpensive things for the house too. Next year, we need new windows and some painting done. It hasn't been a bad year.

• Hong Kong
29 Dec
@Susan2015
I'm so glad to hear that my friend.



• Bulgaria
30 Dec
In 2017 some of my things were better than in the previous years. Wishing you a nice and successful 2018 year! Keep us updated about you.