I found money!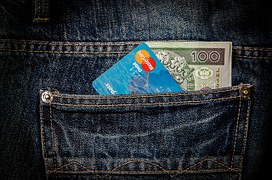 Rochester, New York
December 29, 2017 6:59pm CST
I was able to pick up some hours at work today, though I must say... I should have stayed home in bed as it turned out to be a rather lousy day. Tons of screaming children and folks shoving past while I was trying to get work done. I have answered the question "Is the store closing?" over 15 times! I was constantly repeating "No we're just cleaning up after the holiday season.". The next time I'm going to say Yes! and see what happens, but knowing my luck my boss would be nearby and I'll get in trouble. lol The perk of the day is that I found $5 on the ground outside of my work. At least 3 people walked past it. I scooped it up and popped it into my pocket before getting into the car. lol
10 responses

• Singapore
21 Apr
how cool but my advise is that you have to spend all so that you will not get bad luck.

•
30 Dec
I love moments where money is found. I once found a fiver in a coat pocket that had been sat in the cupboard for a year.

• Philippines
30 Dec
Best luck I've heard all day. You are lucky that you were able to pick up five dollars from it.

• Bunbury, Australia
30 Dec
Good for you I thought I'd found a five cent piece the other day but it was only a washer.

Maybe next time.

• United States
30 Dec
Whenever I find any amount of money on the ground; I pick it up.