JJ's Vinyl Madness Countdown #687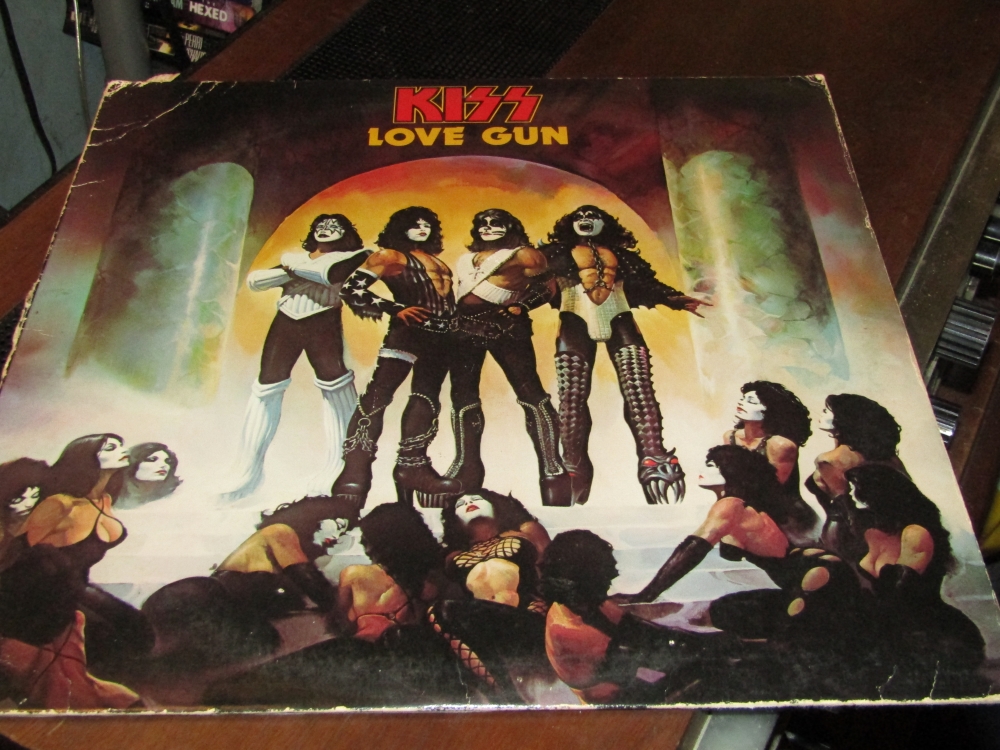 United States
December 30, 2017 4:33am CST
Sometimes, I pull an album out and think to myself "Why do I even have this one?"

These guys have released several albums I like, but this one doesn't fall in that category. I know I didn't buy it...somewhere along the way someone gave it to me and I just haven't sold it...yet. But I will.

KISS - Love Gun
6 responses


• United States
30 Dec
It's good 'theater' I guess if you're into that kind of thing, but I've always been more concerned with the music than the appearance of a band.

• Canada
30 Dec
@JolietJake
That's what its all about, the music, not the make-up and shoes....just don't tell Elton John that


• United States
30 Dec
@Juliaacv
— never could figure out how Elton could use his piano pedals with those platform shoes he wore....


• Los Angeles, California
30 Dec
Sometimes you have items you aren't thrilled with for the sake of the collection.

• Daytona Beach, Florida
30 Dec
I enjoy some stuff from KISS. Even had a T-Shirt made once with their name on it. So where is the music???

• United States
30 Dec
Refresh the page, the link is where it usually is. I have to edit it into the discussion for both the photo and link to show, you must have responded as I was editing.

• Daytona Beach, Florida
30 Dec
@JolietJake
yep, you're right. Thanks for the music. Had not heard this one. I do the same thing first photo the nm video and I have had people ask me hey, where is one or the other. Happens just glad I asked. Have a great day.

• United States
30 Dec
As the Archies and Josie & the Pussycats showed, cartoon bands can't sustain the music angle very well. No surprise that I'm a "Beth" and "Hard Luck Woman" fan...and little else.

• Colorado Springs, Colorado
6 Jan
I had this when I was a kid. I prefer Destroyer, personally.

• United States
31 Dec
This is just a sad, bad song. I'm just sayin!