Trump Has Spent 1/3 of His Time In Office Grifting To Enrich Himself!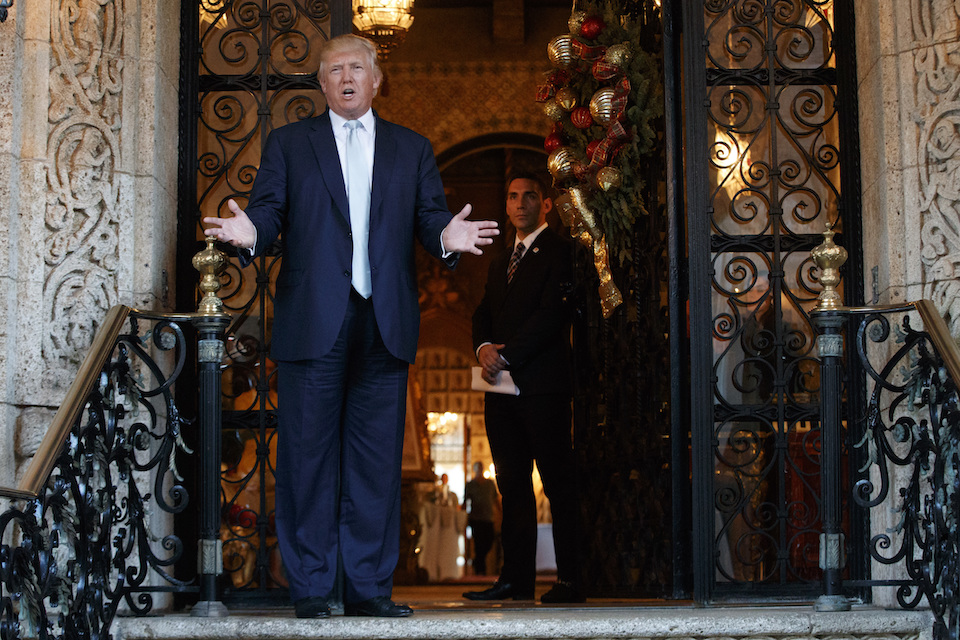 United States
December 30, 2017 1:30pm CST
Donald Trump is at his luxury Mar-A-Lago estate in Florida for the holidays doing what he's done best during his first year in office...grifting to make himself richer at taxpayers' expense. This is unprecedented, is certainly highly unethical and if it isn't it certainly should be illegal! He has spent over 100 days at Trump-owned properties, including 40 days at his golf course in Bedminster, New Jersey, and 40 days at Mar-a-Lago. He's used these visits to promote these properties and he's raised fees at most of them. Whenever he stays at one of his properties that also means his huge entourage including the Secret Service are also there as paid guests, paid for by US. White House Press Secretary Sarah Huckabee Sanders, a FEDERAL EMPLOYEE, promoted Trump's Hawaii property when he made a stop there on the way to Asia. He's hosted foreign leaders and other dignitaries at his properties, which is clearly a violations of ethics rules. I think this alone should be an impeachable offense. Other Presidents have used their time off to visit their own properties such as President George W. Bush spending time at his ranch in Crawford, Texas but it wasn't like he was making money by renting rooms there to others.
https://shareblue.com/trump-has-spent-a-third-of-his-presidency-grifting-to-make-himself-richer
4 responses

• United States
30 Dec 17
He IS closing in and it's now been confirmed that, contrary to what the Repugs have been claiming the investigation into the Russian collusion did not come about because of the Steele dossier, it was due to intelligence from Australia. I've only heard a little bit about this so I don't have many details that I can explain just yet but Trump's minions have lost one of their favorite talking points. Of course, they'll continue to try to spread their lies because they know many in Trump's base will believe anything. Fortunately that base is rapidly shrinking.

• United States
30 Dec 17
@anniepa
It will continue to shrink once the tax "reform" hits, taxes in red states go up, and more lose health insurance. What is that quote?—"there are none so blind as those who will not see" Eventually they will see when it hits them in the wallet. Cheeto von Tweeto's policies aren't doing anything to HELP them.

• United States
30 Dec 17
@NJChicaa
We just have to hope, hope, HOPE that they see it before the 2018 midterm elections instead of after. Someone on one of the news shows said the withholding amounts being reduced will give some people the false idea that they're paying less in taxes but when they go to file in 2019 they'll see they're getting a much smaller refund. Of course the loss of insurance and increase in premiums will hit Trumpsters harder than anyone else.



• Israel
30 Dec 17
That's a total shame..


• Northampton, England
2 Jan 18
Got North Korean Rocket man scared though in his new suit today