New Year's Eve Plans Everyone??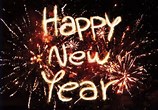 December 30, 2017 6:19pm CST
In Toronto, and in Ottawa, Canada's capital, this cold snap means they have really scaled back outside celebrations. I'm happy to stay home, eat some goodies, have a beer or two and probably go to bed around 1 am. What about you guys ,...do you celebrate or its just another day?
5 responses

• United States
31 Dec
About the only thing I on New Year Eve than any other day is that I like to watch the ball drop in Time Square.

• East Tawas, Michigan
31 Dec
We usually just stay home, fix a snack to share, and watch a good movie. I wasn't able to stay awake, until midnight last year! LOL

• East Tawas, Michigan
31 Dec
@Luap1050
Now that I'm older, 10:30P is really late, for me! LOL


• El Paso, Texas
31 Dec
Happy New Year. The only thing I plan to do tomorrow is check out the moon, they're calling it the wolf moon and it's supposed to be visible during the day so I guess I'll find out about that tomorrow or is it on Monday? Oh well, it'll be interesting looking for the moon during the day.

• Philippines
31 Dec
We might go to the temple and pray for a wonderful year ahead. And go back home.

• Bunbury, Australia
31 Dec
There will be 11 of us celebrating here. We've made a game of bean bag (cornhole) toss so are looking forward to introducing that to our friends. We'll be outside for much of the evening as it is summer for us.