JJ's Vinyl Madness Countdown #686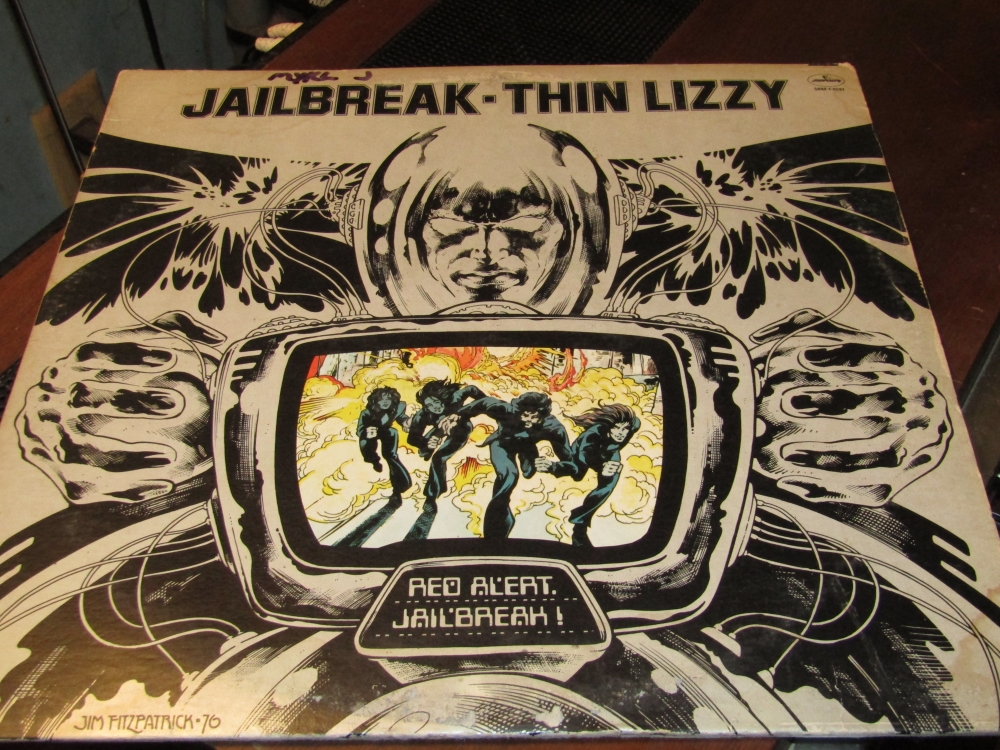 United States
December 31, 2017 4:41am CST
It would be easy to use the band's most popular song here, since it is on this album. But honestly, it isn't my favorite song from this album. I consider the one I am linking to be much better than 'The Boys Are Back In Town'. It starts out rather slow...but wait for the 44 second mark... Thin Lizzy - Jailbreak

Thin Lizzy's Cowboy Song off of the 1976 album Jailbreak
3 responses

• Los Angeles, California
31 Dec
Was never a fan of Thin Lizzy.

• United States
31 Dec
Pretty sure you said that last time....let me check... *wanders off* Nope...you stated it in much balder terms last time:
Not a band I am fond of. The boys can stay out of town.


• Los Angeles, California
31 Dec

• Colorado Springs, Colorado
9 Jan
"Tonight there's gonna be a jailbreak, somewhere in this town." Wouldn't the jailbreak be at the jail, Phil?

Such a great, great song ("Cowboy Song") and album!

• United States
1 Jan
Holy cow, do I love this song. Yes, better than "The Boys Are Back in Town," and better than the title song.