JJs Vinyl Madness Countdown #685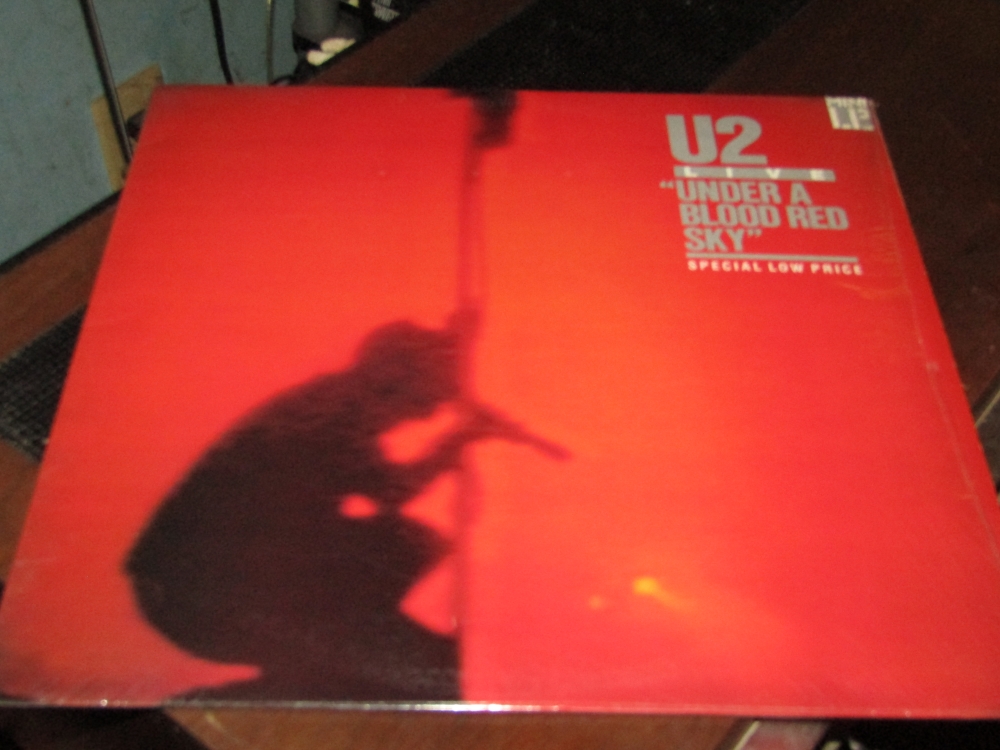 United States
January 1, 2018 5:43am CST
First thing is, it says on the cover this is a 'Mini LP'. Rather misleading...it is a 12 inch record (the same size as other albums) and it is 35:29 long (longer than the first Van Halen album and many others). So why it is a 'mini LP' I don't really know.

Second is it says 'Special Low Price'. Why yes...I got mine given to me.

But I thought this was appropriate to start off the year with. (Note: Many people mistake this album as being recorded live at Red Rocks Amphitheater in Colorado...actually only two songs are from there, while 1 is from Boston and the other 5 were recorded live in Germany) U2 - Live/Under A Blood Red Sky

U2's New Year's Day Live at Red Rocks. This song is on the "Under a Blood Red Sky" album. I don't own this material.
6 responses

• Los Angeles, California
1 Jan
A most appropriate musical selection for today.

• United States
1 Jan
Couldn't use the studio version since I had used that album a while back

• China
1 Jan
It is a fitting album to start off the year with it,because there is a song "New Year's Day" in it."

• United States
1 Jan
Yes, it is. First thing I listened to this morning

• United States
1 Jan
The videos that they showed on MTV were taken from the Red Rocks show, which is probably why people thought that. You know how people are with music....can't convince people that the title of the song is "Rock'n Me," not "Keep on Rockin' Me Baby" or "Rockin Me Baby." (And didn't you say you won a bet with a guy who had the Hotel California album about the title of "The Last Resort"?? Oy!) I can take or leave U2. This song, I can take.

• Philippines
2 Jan
A most appropriate choice that deserves applause! *** slow clap *** *** slow clap *** *** slow cap ***

• Northampton, England
1 Jan

• Northampton, England
1 Jan
@JolietJake
bit like Kansas. Toto ruled this particular branch of AOR

• United States
1 Jan
@thedevilinme
I need to check Kansas out a bit more, I only have 3 of their albums

• Denver, Colorado
12 Jan
Even so, we were on our way down to score tickets for the Red Rocks show when we turned around, because, get this, "let's not go. It's gonna rain." Like the greatest Red Rocks show ever. Stupid.