Preferring left over......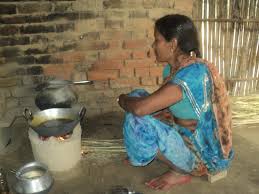 Hyderabad, India
January 1, 2018 8:53pm CST
The modern science stresses on eating fresh and healthy. But, our elders were not aware of the term FRESH until it was defined scientifically. Our elders were cooking early in the morning and were prefer to eat at 10 A.M as the term BREAKFAST was unknown to them. They were taking some snacks at 3.P.M. and again for the dinner they were eating the leftover of the morning stuff. They consisted of almost all items cooked in the morning. Sometimes, they were eating even without warming the items (including the rice).. After dinner, if there was some more stuff remaining, they were using it in the morning (Rice only). The elders and other people working in the agricultural fields were preferring to eat it along with some chutney and were attending their work. This is slowly fading away from the traditional Indian households. Do you eat leftovers for your dinner?
5 responses

• Qatar
2 Jan
Yes, having leftovers used to be quite common but I agree it has been fading away. I guess this is because of the increase in the level of awareness among people and everyones health concious these days which is a very good thing. At my house we don't really have leftovers, my mum tends to give away remaining food to the helper very same day. But there are times when the leftovers are stored in the fridge and had the next morning.

• India
2 Jan
@Unmaskedsoul
i agree people now a days are not preferring leftovers.

• Anniston, Alabama
2 Jan
I will eat leftover dinner for breakfast, but it is refrigerated.

• Hyderabad, India
2 Jan
People are now realizing that this is actually good for health. Even the science also is accepting it.

• Kenya
2 Jan
Some people do not like leftovers but I do. I do not waste food in my house

• Hyderabad, India
3 Jan
yes. That's good. Elders say it is good for health also.

• China
2 Jan
sometimes, I will eat leftover.

• India
2 Jan
I do prefer sometimes if its nice curry like chicken or fish otherwise no...


• Hyderabad, India
3 Jan
whatever it may be. Some people feel it inferior. But, I am not.