Favorite songs from 1990 # 5 Opposites Attract.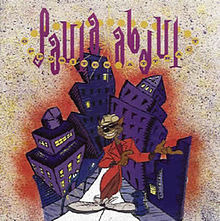 Banks, Oregon
January 2, 2018 7:19pm CST
Coming in at # 5 on my favorite songs from 1990 series is opposites attracts, by Paula Abdul, it was from her debut album Forever your girl & came in at # 1 on the Billboard hot 100, it was also a huge success as a music video on MTV, still one of my all time favorite. Check out a sample of the lyrics below. I think you will like them. Baby seems we never ever agree. You like the movies and I like TV. I take things serious and you take em light. I go to bed early and I party all night. Our friends are saying we ain't gonna last. Cuz I move slowly and baby I'm fast. I like it quiet and I love to shout. But when we get together. It just all works out. I take two steps forward I take two steps back. We come together because opposites attract. and you know it. Some information verified at Wikipedia. Photo is from Wikipedia.
6 responses

• United States
3 Jan
It seems like I never hear her name anymore. Is she still around?

• Banks, Oregon
3 Jan
Last I saw her was when she was still on American Idol as a judge.

• United States
3 Jan

• Anniston, Alabama
3 Jan
I remember this one. I like Paula

• Banks, Oregon
3 Jan
Good to see another fan and me too.


• Banks, Oregon
3 Jan
You got to see it, can't believe anyone alive in 1990 didn't.

• Colorado Springs, Colorado
15h

• United States
3 Jan
That isn't my favorite. I like Straight Up better.

• Banks, Oregon
3 Jan
Straight up is one of my favorite too.

•
5 Jan
I remember this song and Paula has lwYs been a favorite of mine