An Atheistic Bible Study Of The Gospels Jesus Performs No Baptisms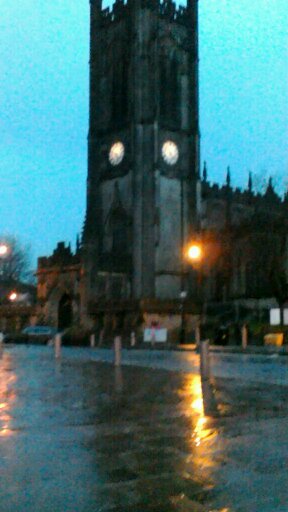 Preston, England
January 3, 2018 5:53am CST
Given that for many Christians Christenings and baptisms are central to the doctrine and worshipful practice, the Bible shows Jesus avoiding conducting any baptisms at all. The water i supposed to represent the cleansing of the soul. Babies are often Christened within months of the birth. For many lapsed Christians this is just an excuse for a party. I have been to Christenings where the regular parishioners, those who attend church every week without fail, resent the families who turn up for a wedding, Christening or funeral, and are then never seen near the churches again. The regulars have a point. Jesus is baptised himself by John the Baptist, who begs Jesus to baptise him in return but Jesus does not do it. Infant Christenings involve a priest or vicar splashing water on an infant' forehead. Born again movements encourage adults to take a full emersion baptism, in pools or rivers, as a re-statement of faith. However, Jesus performs no baptism on his faithful. John's Gospel notes that the Pharisees believe Jesus has performed more baptisms than the Baptist ever did, but John notes that they are mistaken. The Apostles conduct numerous baptisms. Jesus does not. His movement is bigger than that of the Baptist precisely because John The Baptist told his followers to start following Jesus instead. Jesus washes the feet of the twelve original Apostles when Peter ask why Jesus won't wash his hands and the rest of his body too (a request for baptism?). Jesus tells him that he doesn't need it. Jesus seems to teach his followers that they are clean just from direct eye to eye contact with him. Others need to be baptised if they haven't yet met Jesus personally, hence the Apostle conducting the river dunking ceremonies, but Jesus not bothering. Soon after his conversion to Christianity St Paul I commanded to get himself baptised as quickly as possible to cleanse away his sins and make his new faith official. From his time on, baptism becomes central to the Christian upbringing and conversion process, but Jesus seemed to avoid conducting such services personally at every opportunity. Arthur Chappell
3 responses

• Oklahoma City, Oklahoma
6 Jan
Didn't He 'command' (or "Commission") His disciples to 'baptize in His name' (as they go discipling, preaching & teaching)? Anyway, I take "baptism" as literally 'flooding'---filling followers' minds with reminders of The Truth and not letting reality leak in


• Preston, England
7 Jan
@mythociate
that the followers were acton on behalf of Jesus is very apparent but he seems to not conduct services himself - baptism can empty minds rather than filling them, throwing the baby out with the bath or baptism water substituting faith for reason

• Oklahoma City, Oklahoma
13 Jan
@arthurchappell
John the Baptist said of Him (presumably Jesus, but more likely 'the Holy Spirit who is the reason Jesus had to ascend into the Heavens "so that I can send the Advocate to you")) 'that He will baptize you with the Holy Spirit & with fire'

Bible > Interlinear > Matthew 3:11? Matthew 3:11 ?Matthew 3 Interlinear11   1473 [e]11   ego11   ???11   I11   PPro-N1S3303 [e]menµ??indeedConj4771 [e]hymas?µ??youPPro-A2P907 [e]baptizoßapt???baptizeV-PIA-1S1722 [e]en??withPrep5204 [e]hydati?dat?waterN-DNS

• Preston, England
13 Jan
@mythociate
glad they use water in baptisms in church and not literal fire lol


• Colorado Springs, Colorado
16 Jan
Maybe it wasn't in His job description?

Sorry, I got nothing.

• Preston, England
16 Jan
it would make an interesting career resume, hobbies - carpentry and walking on water

• Colorado Springs, Colorado
16 Jan
@arthurchappell
- Winemaker!


• Preston, England
17 Jan
@teamfreak16
escapologist too - nailed to a cross, legs broken, buried - pops back within three days. Houdini never did that. lol


•
4 Jan
Why do you think Jesus didn't perform baptisms?

• Preston, England
4 Jan
@riverwild
the Bible shows no incident of him doing so

•
4 Jan

• Preston, England
4 Jan
@riverwild
just Biblical inconistancy or he aw himelf as God so he just saw people as saved just by meeting them without ceremony