How was your 3rd day of the year?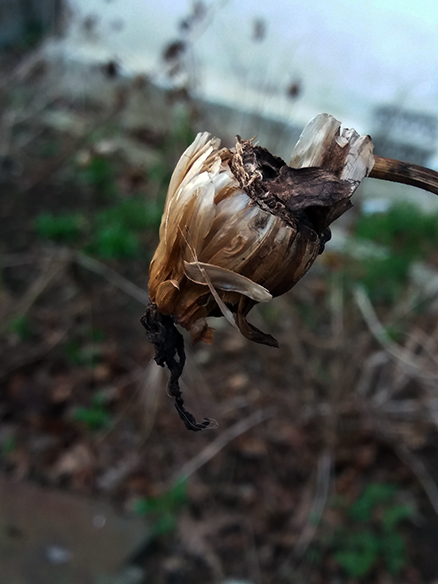 January 3, 2018 4:05pm CST
The weather today was a little better after so much rain yesterday and into the early hours of the morning. I woke to a cloudy day but during the morning I did see periods of sunshine from the window at work which was nice to see. A better day. Many of you know that I work at the local hospital which I really enjoy doing. Today I was somewhere different to my normal ward, I was in the ICU, Intensive Care Unit for heart patients who had just come out surgery, I had worked on there before, so I knew what to expect. There always seem to be so much going on, all the beeps of the machine, new patients coming in from surgery and those who are well enough to be moved to the HDU, High Dependency Unit. I'm only a domestic which looks after the ward/unit, keeping it clean and tidy but it totally fascinates me and also I make me feel that we are so lucky in Plymouth to have the cardiology unit here. On my way home I took the photo you see here, how was your day?
10 responses

• Pamplona, Spain
3 Jan
Nice photo and the Mother of my Munchkin also works as a Sister in Cardiology too and loves it. My day was quite good thank you.

• Pamplona, Spain
4 Jan
@kevin1877uk
Have a great day ahead today and hope all goes well for you.

•
8 Jan

• United States
3 Jan
It is so fulfilling to have a job that is one that plays a part in helping others. That photo really offers so much to examine.

•
3 Jan
Thank you, I'm only a domestic which looks after the ward/unit, keeping it clean and tidy, but seeing all that goes on really interests me so much.

• United States
4 Jan
@kevin1877uk
You still play a part in the running of that place that is so in need by so many.

•
3 Jan
You are doing such a great job taking care of those who really need you

• Ponce De Leon, Florida
3 Jan
Cold, but mostly good. I have the next couple days off so I will be enjoing them to the fullest. Are you gonna actually be able to cash out this month ;)

•
4 Jan
I made it last month, start all over again lol Enjoy your days off

• Jacksonville, Florida
3 Jan
It has been a busy day here-mostly of cleaning, praying, listening to sermons, taking care of my children and worshiping God. =)

• Winston Salem, North Carolina
3 Jan
I have cooked, cleaned, sewn, graded schoolwork and played games. It's been a busy day.

• Philippines
3 Jan
That's a nice photo. 3rd day of the year, everything went back to normal for me and the weather was sunny too. Finally, the sun came out and that made me happy.


•
3 Jan
It's interesting for sure, sorry to hear about the rain.

• Los Angeles, California
4 Jan
A blah day of running some errands.