By The Sea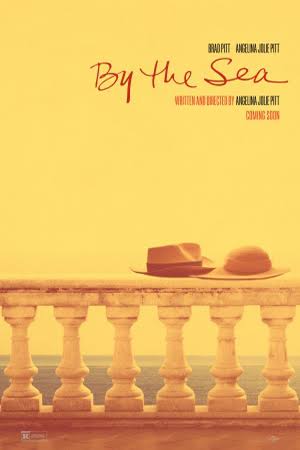 January 5, 2018 9:04pm CST
Wish they were taken away by the waves of the sea to get the hang of the stinkiness this movie prevailed than all the fishes combined. It was stupid to think of a marriage be rekindled in a hotel room by watching another couple make love through a peephole. I hung up unto hoping for getting my eyes gouged out painlessly. I truly regret not changing the channel in this tremendous disaster when I could have!
7 responses

• Philippines
6 Jan
Maybe it gets your interest and curiosity.

•
6 Jan
It did catch my attention because I liked Angelina and Brad. Well... Before this movie came out.


• Philippines
6 Jan
Well, maybe there's a reason why it got to your curiosity.

•
6 Jan
I had to watch this because there was nothing good on TV. Took my chance and wished I hadn't seen a useless film.


•
6 Jan
Uh-huh. I'm still pissed off by this thing, it didn't have a raise to get me beyond my expectation. Seriously? Brad and Angelina? Big stars starring in a horrendous film? Disappointing!

• Los Angeles, California
6 Jan
I never watched this movie because of the awful reviews and that it did not sound good despite the stars.

•
6 Jan
This movie really had so much potential in accepting a Razzie award.

• Kathmandu, Nepal
6 Jan
You should have changed the channel.


Sad thing is you didn't. That is already past. But why do you regret now? It's gone. Be happy that you got to make this discussion because of that regretting movie. You must love that movie now.





•
6 Jan
Yeah, I could earn few cents out of that pathetic movie. Thanks to them. Lol.

• Kathmandu, Nepal
7 Jan
@BraveFart
Yeah Good ,now you are learning how to respect everything, either you love or hate them ! I am proud of that!

•
7 Jan
@creativeaashish
I still don't have any respect for that movie, I just forced myself to agree with you so there wouldn't be any arguments. Lol.



•
6 Jan
Yeah. So utterly dumb. Wish I could had known better.

• Kathmandu, Nepal
7 Jan
Sadly, I haven't seen you loving any movies that you have written in your discussions!

• Kathmandu, Nepal
7 Jan
@BraveFart
Not because of that. Because you love very much those sadistic movies.

•
8 Jan
@creativeaashish
This movie ain't sadistic. It had no killers but it was horrible to watch. Really.