The leaves of the Basil plant ....Why should not be eaten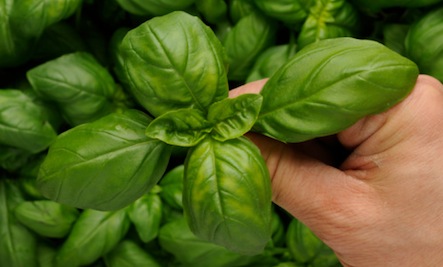 Hyderabad, India
January 5, 2018 11:16pm CST
In India, the Basil plant occupies a high place of veneration. People get up early in the morning and after washing their faces and taking bath they worship this plant offering a glass of water at least. This is purely a religious process having its roots in the Hinduism which we inherit blindly and follow with a great respect. There are many such traditions which are being followed without questioning and examining the scientific reason behind them. This is not only with the Hinduism but with the other religions also. Similar to the worshipping of the Basil plant, it is also not advised not to chew and swallow the leaves of this plant on the ground that it is the dearest plant of Lord Vishnu and doing so means showing disrespect to the Lord. While this being the preaching of the Hindu religion, the science also warns the people to keep away from doing this action of chewing the leaves of this plant. As per science, the leaves of Basil plant contain rich amount of Mercury. When we apply raw mercury on our teeth. they fall down immediately. Though the effect of falling is not that much, chewing the leaves will definitely damage the teeth as they have a high quantity of Mercury.
9 responses

• Hong Kong
6 Jan
@shivamani10
Thank you for this valuable information my friend.


• United States
7 Jan
Basil is used in many dishes I eat including Caprese and so far my teeth are holding up nicely.

• Chile
7 Jan
It is the first time I know about this. For me basil is part of the herbs I have for my kitchen. I plant basil and make pesto to last all year around frozen. I don´t chew them alone though.


• Philippines
6 Jan
I have never tried eating the basil leaf and don't have plans to.

• Malaysia
6 Jan
I dun know aBout this but hardly See any Basil's in Malaysia

• United States
6 Jan
Basil is a staple in our kitchen, both fresh and dried. It's a wonderful herb--but not quite the same one that is considered sacred in India. Our basil is Ocimum basilicum; the Indian plant is Ocimum tenuiflorum. I find it so interesting how much practical advice is held in certain religious practices. Many religions' dietary restrictions prohibit foods that are at higher risk of being contaminated, and it makes sense to avoid them from a scientific standpoint, too.