Breakfast seriousness in Bangkok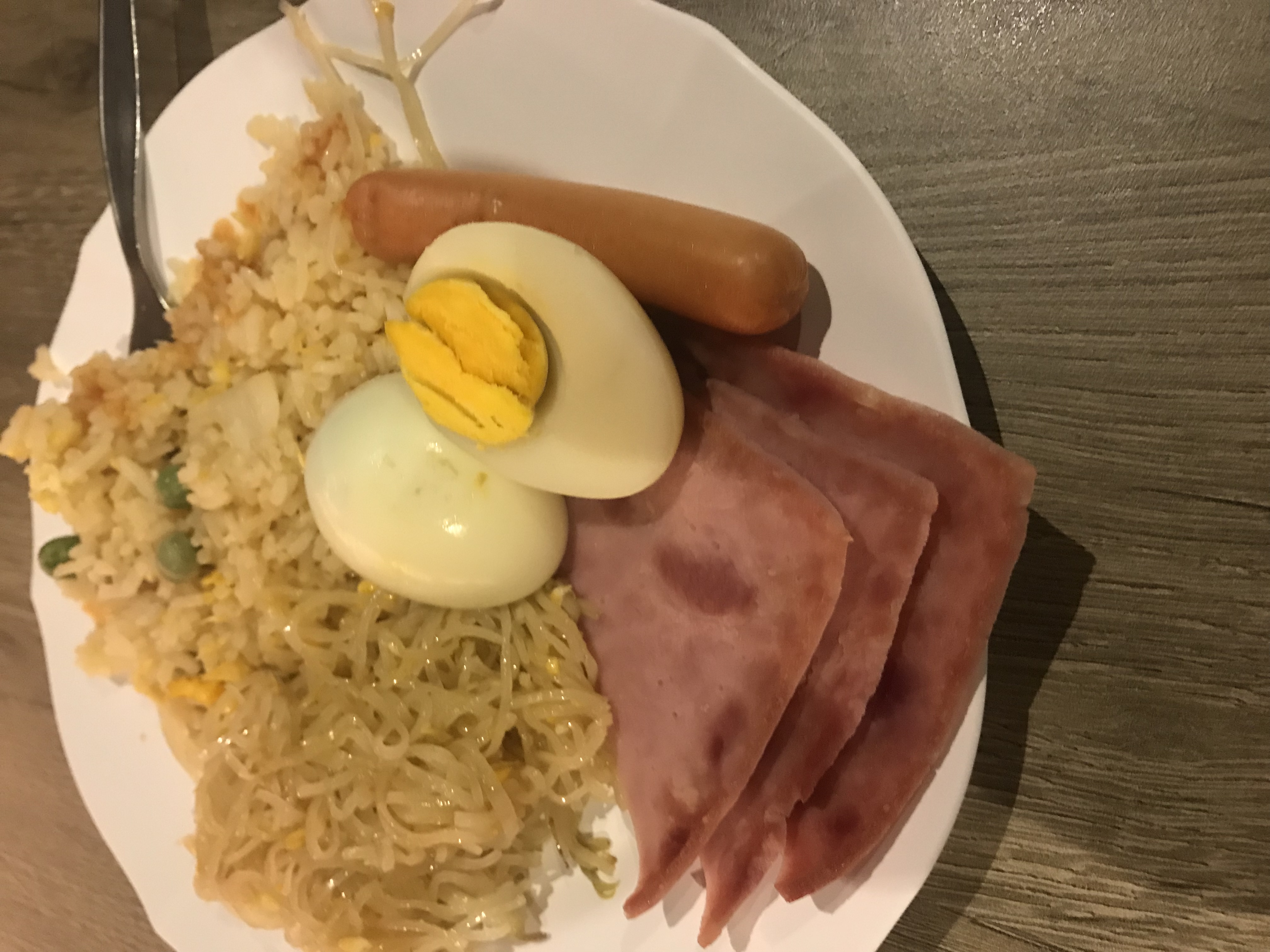 10 responses


• Green Bay, Wisconsin
6 Jan
That's quite a plate of food. It looks like all three meals in one.



•
8 Jan
@mrki444
I hope you have already started having your breakfast coz I already did


• Philippines
6 Jan
I couldn't eat that much for breakfast. When I was in Bangkok I had ripe mango and sticky rice for breakfast.

•
6 Jan
I had to experience how it feels like eating heavily.

• Philippines
7 Jan
@aureliah
I never eat heavy breakfast. I just couldn't.

•
8 Jan

• Preston, England
6 Jan
I generally only have a full meal in the evenings

• Germany
6 Jan
Wow! I call it a heavy breakfast because here we don`t eat rice in the morning

but your meal looks good



•
6 Jan
It was definitely heavy I'm also not used to having such a breakfast

• Germany
6 Jan
@aureliah
Oh ok. What do you usually have for breakfast?


•
8 Jan
@m_audrey6788
I usually take some hot water and have my traditional breakfast that consists of sweetpotatoes or arrow roots


• Philippines
6 Jan
that would be breakfast and lunch for me. if you can't eat it all, are you allowed to take the rest home? if you say that's just part of it, what else was served that's not in this picture? and how much is that whole breakfast so we can get an idea if it's cheap or expensive?

•
6 Jan
I'm staying in a hotel so breakfast was charged in the room rate. Unfortunately you eat whatever you can no carrying. There were fruits, juice, coffee bread and salad. Imagine

• Philippines
6 Jan
@aureliah
oh, i thought you were eating out. so that's the breakfast buffet in your hotel? then eat as much as you can if it's already included in the room rate. you can also save on food expenses if you're going out because you're already full.

•
8 Jan
@hereandthere
It actually saved me on lunch. I did not have lunch on that day.