Xiao Bai has a new sweater now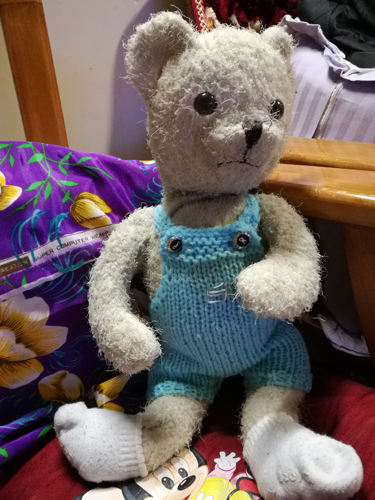 Guangzhou, China
10 responses


• Philippines
7 Jan
oh, it's been a while since we saw xiao bai here. hello there! i love his sweater. tell your mother 'well done.' i see that he's also wearing socks. is it cold in guangzhou now?

• Philippines
7 Jan
@youless
so it's winter? but no snow right? how many months does it last?

• Guangzhou, China
7 Jan
@hereandthere
It is winter here but it is impossible to have snow in my province. My country is large and some provinces have already suffer heavy snow. Normally our winter lasts about 3 months.

• China
7 Jan
It's cute to call him Xiao Bai,but I have to admit that he is really cute

• China
7 Jan
@youless
Really cute,did you buy it from supermarket?



• Kathmandu, Nepal
7 Jan
Yeah, I wish I could get that sweater to wear. I want thick clothes to wear in this chilly winter season.





• Kathmandu, Nepal
7 Jan

• Germany
7 Jan
I agree with you my friend!


The new sweater is really lovely


• Boise, Idaho
7 Jan
Your mom sure is talented.

• Boise, Idaho
8 Jan
@youless
.....It seems to miss a generation. My mom had it and I don't but my daughter does.

• Guangzhou, China
8 Jan
@celticeagle
If one day I would have a grand daughter, perhaps she would have this talent back



•
8 Jan
Love the color! My favorite!

• Roseburg, Oregon
8 Jan
That is a very cute sweater the bear has.