What is the Best Marketplace for Print on Demand Products?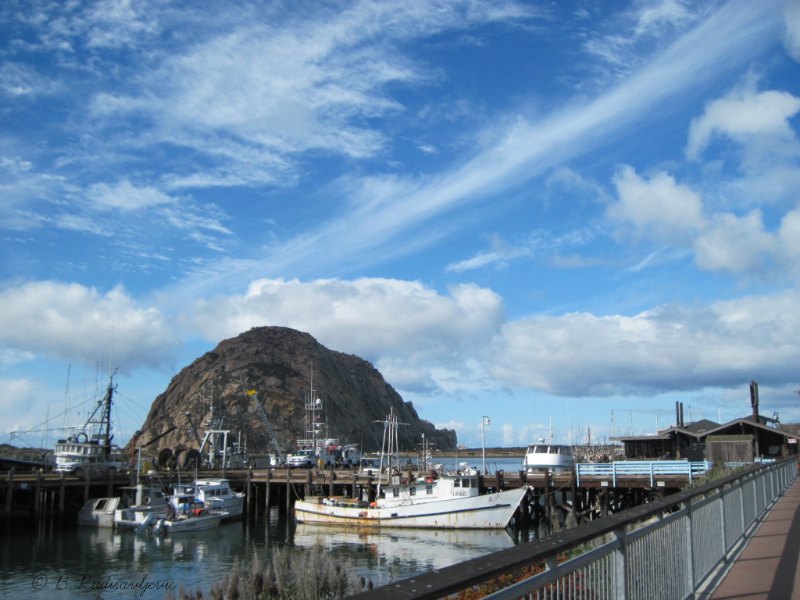 Paso Robles, California
January 7, 2018 11:21pm CST
I have been selling my photos on various products through Zazzle stores since about 2010. I have made close to a hundred dollars a year dabbling there, some years more. It used to be easier, but I don't like what it's turning into. I'm considering selling on Society 6. Does anyone have experience on either site or both? Is there some other site I should consider where you have found success? Just wondering where I should put the most effort.
9 responses


• Paso Robles, California
8 Jan
You changed your avatar again! How can I keep track of you?

See my note about Red Bubble above in reply to
@yugocean
. If I lived in a state that did not charge sales tax, I'd go for it. Zazzle doesn't seem to pay much now, and it's harder for people to find my products there.

• Paso Robles, California
9 Jan
Must be my bad memory. Don't remember you as feline.


• Holiday, Florida
8 Jan
i would not know. only thing i ever sold anything on was ebay a couple of times and that got to be too confusing and hard to sell so i gave that up a few years ago

• Paso Robles, California
9 Jan
eBay is hard, and you have to ship and get good ratings so that people will order from you. I thought of doing it again, but it's hard to start over with the ratings.

• Holiday, Florida
9 Jan
@bagarad
seems hard period. plus every time i go sign in , i end up looking at things i want and can't buy for hours.

because i do a search to find out what i am selling should go for.

• Paso Robles, California
10 Jan
@bunnybon7
Exactly. And you need to take lots of photos and keep relisting what doesn't sell, etc. After all that, you may only earn barely enough to pay your selling fees.

• Hartford, Connecticut
18 Jan
I take photos as a hobby mostly. .I started using them to make money at Zazzle about 10 years ago.. I have gotten much better over the years. i keep upgrading my cameras.. but I still only KNOW point and shoot.. don't understand all the other stuff with the non point and shoot cameras... I also have started selling my photos on EyeEm. i have been uploading there for a year. and It took a while but I have sold 4 images so far. and try to continually add to the site.. also a great place to kinda have a portfolio of your work... I mostly shoot , pets, flowers and nature,.. this year has been my best year, I have gotten quite a few species of birds I have never seen before or in some cases.. herd of.. I got Deer for the first time. I am so waiting for spring so I can get some fawns and still trying to catch the Bobcat, Coyote and Owls at the Cemetery I have been going to getting most of my shots. I know they are there.. I just have to be patient.

• Paso Robles, California
18 Jan
Any of us who photograph nature's critters do have to learn to be patient. I like your photography. I've never heard of EyeEm. I'll have to check it out.

• Paso Robles, California
19 Jan
@minx267
I just read lots of reviews of the site on Quora by people who have closed their accounts there because they had few sales. I think I'll stick to Zazzle for now.



• Paso Robles, California
8 Jan
You have a good memory. I was looking at Red Bubble tonight, but I'm not sure about how taxes work there. It would appear they don't collect them with the sales price and leave it up to us to pay sales tax without being able to collect it.

• Paso Robles, California
8 Jan
@yugocean
Yes, it's taxable income. I expect to report that for any income from any site. What I don't expect is to have to pay sales tax that I'm not able to collect from the customer as I would collect it if I sold the items myself and collected the payments myself as I did when I was a bookseller. This is especially true since The price the customer pays is mostly for the creation of the product by Red Bubble, and I would only get what amounts to a royalty for my design. That can often be only a few cents for a note card, and most of that would be the sales tax for the complete price. California has a high tax rate, and people from California would be most likely to buy my products, since they are California scenes.



• Paso Robles, California
17 Jan
I used to make much more on Zazzle than I do now since they started making products that hadn't been viewed for a long time invisible. Often they don't get viewed because it's not so easy to find things anymore as it used to be.

• Paso Robles, California
18 Jan
@thelme55
I've been paid several times, but now I only sell enough to get paid once or twice a year. I can't seem to get referrals anymore.


•
8 Jan
I joined Zazzle a long time ago. I have sold some things but not much.

• Paso Robles, California
8 Jan
That's my story, too. Yet I know many people, mostly artists, who do sell a lot. They work full time at designing and promoting.

•
9 Jan
@bagarad
Barbara, that is nice for them. I used to go to a place on Fridays and try and sell my things and people with jewelry always did good. I did ok but not enough to pay for the table and more.

• Paso Robles, California
10 Jan
@Hannihar
I don't want to have to cart stuff somewhere to sell anymore. It's lot's of work, and as you say, you don't always cover your selling expenses.


•
8 Jan
Good luck with your research. I don't know much about this area.

• Paso Robles, California
8 Jan
I am researching it. I'm concluding there's really no good way to earn online that I feel good about.

•
9 Jan
@bagarad
One of our family friends, who after being a specialist in her field, decided to follow her photography hobby. She has earned quite a bit of money on the side since from taking wedding photos, or taking photos for some modeling agency or TV people. Her weekends are always booked up for just those activities. (She joins a group of photographers and gets her contract works that way.)

• Paso Robles, California
9 Jan
@YrNemo
I'm mostly a nature photographer, and an amateur, at that. My camera is a simple point and shoot. I take my photos mostly for my blog posts, and occasionally send some to Zazzle and make products of them.


• Roseburg, Oregon
8 Jan
I do not have a clue. Sorry.

• Paso Robles, California
8 Jan
Guess I'll just have to research it.

• Roseburg, Oregon
9 Jan

• Paso Robles, California
10 Jan
@jstory07
I've found a couple of others, but don't know whether I should bother with them or not.

• Hartford, Connecticut
16 Jan
I've sold on both places. Society6 seems a little more artsy. But plenty of people also post photos. I have found that I can generally sell a design faster on Society6.. But I make more money at Zazzle.. But that's probably only because I have thousands more products there and I've been there for over 10 years.. But I do love Society6 too!

• Paso Robles, California
17 Jan
I've always worried that I can't get the pixels I need for a large print at Society6 with my Canon SX410 IS. It has 20 megapixels. It doesn't shoot raw and it's point and shoot with some manual settings I haven't mastered yet. What do you think?

• Hartford, Connecticut
18 Jan
@bagarad
Mine is technically a point and shoot also. If you have the settings set so that it takes the biggest photo. you should be fine... I have sold some of my photos.. I have a Nikon Coolpix P900. it has less megapixel than yours. but I have an 83X zoom and I love that camera!