I think my Fairy tale will come to its end.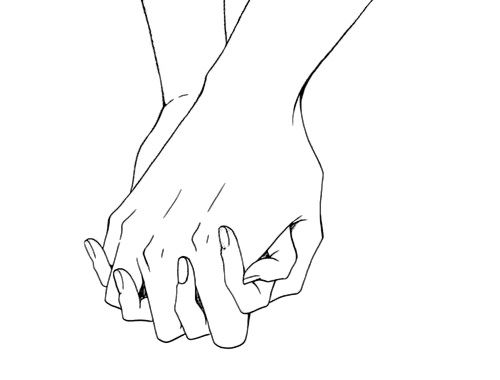 London, England
January 8, 2018 8:42am CST
There it goes again, I have a big feeling that soon will be finished and another heartbreak is waiting for me in the end. I thought it will be him, thought he will be my last and my forever but lately, I could feel that he's starting to withdraw himself from me. No more good morning messages or even saying, " can you send me your bare morning face coz I love to see it". I am in my self denial now. I can't admit that he fell out of love from me. I am denying that, no, this is nothing that he still loves me. That's why I am preparing my self now, for another broken heart. My heart is heavy to think that our love story will be over. A lot of people came and left me and even scarred my heart deeply. I told my self after all the things that I've been through that, No matter how important or I love the person, but if that person doesn't want to stay in my life, then I should better let go. I am already hurt so much and I don't want to add more of it. I still want to save my heart, even at the very least of the time.
4 responses

• Canada
8 Jan
Sorry to hear that! I feel for you. We all dream of finding that one special person and at times we think we have and then they leave and it is heart-breaking. I remember some years ago on another writing site writing an article about how to mend a broken heart after mine was broken when my 2nd wife of 13 years cheated on me. Hopefully, it doesn't happen to you at this time.

• Washington, District Of Columbia
9 Jan
Did you think of forgiving your second wife. Sometimes it's hard for marriages to stand the test of time and I'm sure most marriages have skeletons in their closet. Here's a secret, My great grams had a child by the milkman, but she and gramps worked it out. And of course he raised Pat. 50 years is a long time. They were married 60 years or so

• Canada
9 Jan
@db20747
Yes, I did! She said that she never loved me and wanted him. She said that she married me because she needed a father for her 2 children. I did my job and my services were not needed anymore. One heart was broken and it turned out to be mine. Broken hearts can be mended but it takes a lot of work.

• Washington, District Of Columbia
9 Jan
@1hopefulman
Good Grief!! She really laid it on the line. No softening it up. That's the worst if they say they never loved u. But some how i don't believe that. I think she did. No one can pretend for that long. Have u tried mates.com? My aunt went to Greater Expectations and it ain't so bad. Their people are ready. There's lots of nice people. It worked out for many a people. Let me know what u think.




• Sweden
8 Jan
We are so many who have gone through that..

Somehow our hearts have healed - many times after a long time.. You can have many friends here on myLot and off line, and helping and encouraging others has helped me and many others. Why not follow some discussions here, or find some whom you can help. I love to do that, as it is healing us in many ways.