The Lady with the Mystic Smile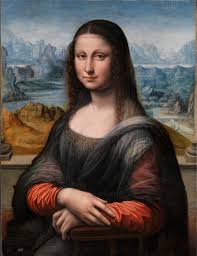 Daytona Beach, Florida
January 8, 2018 4:02pm CST
The heading of this article refers to the Mona Lisa. On January 8, 1962, the Mona Lisa was first exhibited at the National Gallery of Art in Washington, D.C. This was the first time when this masterpiece by Leonardo da Vinci had arrived in the U.S. The first to view the painting were more than 2,000 dignitaries among them the 35th President of the U.S. – President John F. Kennedy. The following day the exhibit opened to the public and over the next three weeks, about 500,000 people gazed at the lady with the mystic smile. Afterward, the painting was taken to New York City and exhibited at the Metropolitan Museum of Art where another million people saw it. If he was looking down from the stars Leonardo da Vinci would have been surprised and thrilled by the outcome. He was one of the great Italian Renaissance painters. He painted the portrait with the wife of wealthy Florentine citizen Francesco del Gioconda in 1504 and for this reason, this painting was sometimes also referred to as La Gioconda. Has anyone seen this painting at a museum?
7 responses

• Switzerland
9 Jan 18
Sorry to correct you, but I am Italian, the name of the husband of "La Gioconda" is Francesco Del Giocondo, not a big difference, but not the same surname. I never liked this painting, Leonardo could be known for more important things.


• Los Angeles, California
9 Jan 18
I have seen the Mona Lisa at the Louvre in Paris.