Who Are Going Crazy?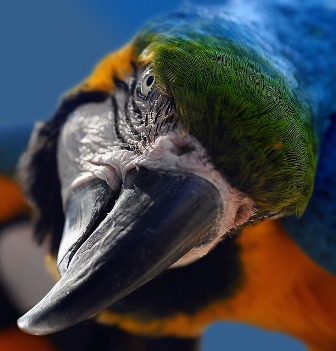 Australia
January 9, 2018 2:51am CST
Two scoops of ice cream. How he wants his well-done steaks with ketchup. Diet coke. Golf swings. The constant maniachal obsession of these real crazies on Trump's every minute detail of his existence is just laughably crazy. They should keep it up with their TDS if they want to end up in a mental institution. While President Trump donates jello-os on his hospital visits to these perfectly lovable anti-trumpers. Cheerios!

Trump's not crazy, you are. Facebook @ https://www.facebook.com/PaulJosephWatson/ FOLLOW Paul Joseph Watson @ https://twitter.com/PrisonPlanet
6 responses

• United States
9 Jan
I don't think he has any 'psychiatric' problem, I think he's just your average schoolyard bully, basically.

• Australia
9 Jan
I think so, too. And mostly, these people jump right in, to their detriment, to the traps. :-(

• Garden Grove, California
10 Jan
adult ullyies can start wars brrrrrr lol


• Australia
9 Jan
So honestly sorry to hear about your family's Alzeimers. Mrs. Clinton isn't in much better condition to the presidency. Bless her future place in life.

Hillary's health problems have reached a point where they can no longer be covered up, but her deteriorating condition is nothing new. Video licensed from St...

• Australia
10 Jan
@LadyDuck
There's a lot of hysteria, irrational behaviour among the crazies who believe they're suffering from TDS. Maybe, they should drink more diet Coke. Instead of Pepsi.




• Australia
17 Jan
@topffer
:-D :-D Alzheimer's disease is frightening to us advancing in age. We probably don't remember we have just admitted to the fear of the disease a little while ago.


• France
17 Jan

• Roseburg, Oregon
9 Jan
Trump is different that is for sure.

• India
9 Jan
Trump is from a different planet, so we can expect that

• Australia
9 Jan
USA wants change and making it great. I wonder if there'd be more like the POTUS from his planet? We want one here for Australia, desperately.

• Switzerland
10 Jan
@thesupersingh

On that planet they are smarter and they threw him out.

• India
10 Jan
@LadyDuck
Haha, hope Mr. Modi will be thrown soon there


• Preston, England
10 Jan
@everwonderwhy
I think he was crazy from the beginning but he is getting worse by the day, dangerously so

• Australia
10 Jan
Yeah, everyone thought so, too. Laughed at his crazy decision to run for the presidency. And now, his haters are frantically endangering themselves with their mental state of TDS.